High-profile heartbreaks so far, this year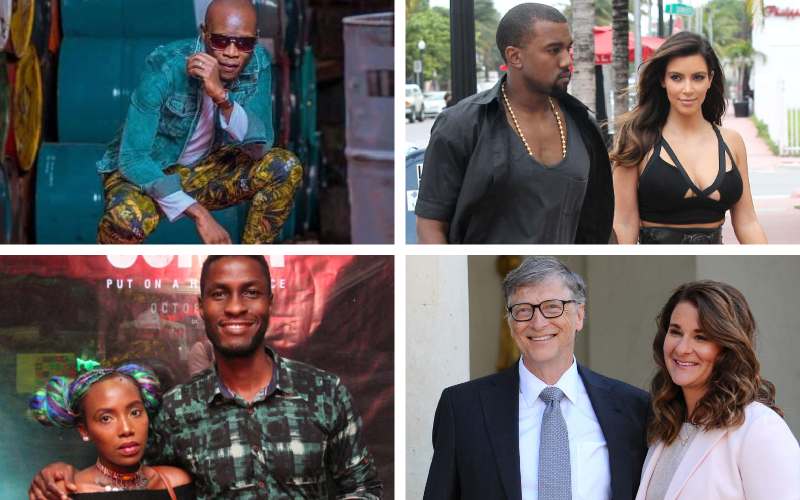 The year 2021 has already witnessed several high-profile breakups, locally and internationally.
The most recent is of Machakos Governor Alfred Mutua and Lillian Nganga. A few weeks before Mutua and Lillian's bombshell, DJ Creme de la Creme hinted that his marriage had hit the rocks.
"I don't really want to talk about this but what I can tell you at the moment I am alone. My wife took the kids so I'm living one day at a time. You know as a man you just have to deal with life," he said. They have two children together.
While details remain scanty, the DJ has referred to the issue several times, at one time saying how he missed his children.
Creme's announcement came after 14 years together with his fiancee. He proposed early this year.
And at the turn of the year, Daddy Owen (pictured below) was in the news, following the end of his marriage to Farida Wambui and rumours that she was dating a city tycoon.
In July, actor and radio presenter Nick Ndeda and content creator Muthoni Gitau called it quits. The breakup came much to the surprise of their followers, considering the pair had just moved to a new home, a milestone posted on Gitau's YouTube channel as she documented ups and downs of home renovation.
The two were in a relationship for seven years and spoke openly about their decision not to have children.
But the biggest shock of the year globally, however, was the split between billionaires Bill and Melinda Gates.
Word of the breakup was publicised in May, along with reports of Bill's reported infidelity.
The New York Times reported that Melinda had been unhappy for some time and had begun contacting divorce lawyers as early as 2019.
"On at least a few occasions, Mr Gates pursued women who worked for him at Microsoft and the Bill and Melinda Gates Foundation, according to people with direct knowledge of his overtures. In 2019, Microsoft's board of directors, on which Gates sat, opened an investigation into one of those cases after being notified that he had 'sought to initiate an intimate relationship with a company employee in the year 2000'," read the report.