Of celebrities and clout chasing on social media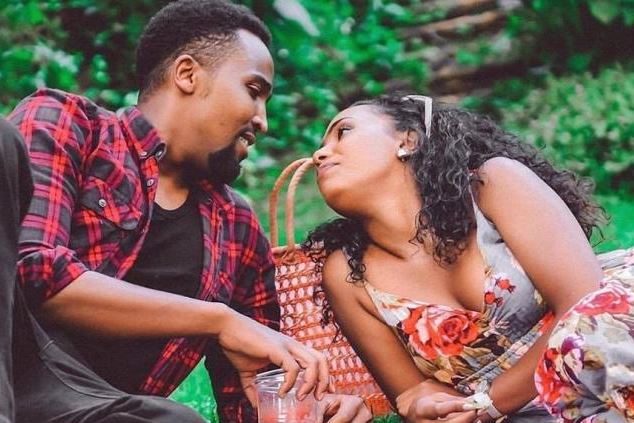 When social media influencer and singer Bahati's wife Diana Marua recently posted a black rose that is used to show the end of a chapter – more specifically the end of a relationship – on her social media platforms, Kenyans simply ignored her post.
Why? People are now familiar with such stunts by celebrities.
In the past, internet users would react with shock to such posts. Today, they have experienced one too many publicity stunts to be easily fooled. Our local stars are thought to cry wolf every time they make posts.
"Sometimes you have to unfollow people in real life. God bless my next chapter," wrote the influencer to her 1.3 million Instagram followers, accompanied by the black rose picture.
Instead of responding sympathetically, Diana's followers were sceptical.
The YouTuber who together with her musician husband have painted our social media walls with glossy pictures of their happy family life over the years was the hot subject of discussion on social media for days, with many dismissing her post as a stunt.
"I swear if this is a lie I will unfollow, unsubscribe and hack your accounts," said one Instagram user going by the name Pammy.
"We know you want this to trend just like DJ Mo and Size 8, we are not fools," wrote Awadh.
Leah Gachugi was not having any of it, writing; "Your clout chasing is so low."
Others pointed out the similarities between the post and one that Zari Hassan made on her relationship with Tanzanian superstar Diamond Platnumz in 2017.
Zari took to her social media pages to break the news of the split on Valentine's Day of that year. Attached to the post was a picture of a black rose.
"There have been multiple rumours some with evidence floating around in all sorts of media in regards to Diamond's constant cheating and sadly I have decided to end my relationship with Diamond, as my respect, integrity, dignity, and well-being cannot be compromised. We are separating as partners but not as parents," wrote Zari.
Cheating allegations
Her former partner Diamond responded to the cheating allegations only last year, admitting to infidelity on his part and blaming distance for the break up in an interview with his self-owned station Wasafi media.
In a 2018 interview with BBC, the mother of five, three with the late businessman Ivan SSemwanga and two with the Tanzanian artiste, revealed that multiple videos of the star getting cozy with his ex-girlfriend Wema Sepetu was the straw that broke the camel's back.
Kenyans it appears are fed up with the gimmicks of some entertainers and are increasingly calling them out.
Popular Tik Tok influencer Azz-Iadd Nasenya disappointed many potential suitors when she hinted she was off the market so quickly after her rise to fame on the lip-syncing application.
Photographs of her and gospel artiste Ringtone Apoko surfaced on the internet earlier this year, sparking rumours that they were an item.
The images showed the pair relaxing at a restaurant with great views, chatting and sharing a cup of coffee. In the days that followed, the Internet went wild with speculation, with many believing that the two were dating.
The photos were followed by newer ones of a pregnant Nasenya. As debate rolled on as to whether the two were dating, neither offered clarity on the matter.
It was only after Ringtone's visuals for the song "Zoea Mawe" were released at the end of May that it became clear that all the images were used as a publicity stunt, one the public fell right into. It emerged that the two were not romantically involved, and only did business together with Nasenya starring in the music video.
Female rapper Femi One had already had her first 15 minutes of fame, with her track "Utawezana" featuring Mejja topping the charts across East Africa and its Tik Tok dance challenge taking the internet by a storm. However, that didn't seem to be enough for the rising star, who followed through with a stunt to promote her next project.
At this point, Kenyans were already weary seeing photos of their local stars either pregnant or on their wedding day.
Images of a pregnant Femi One were received cautiously and suspiciously. Coupled with her signature coloured hair, the pictures portrayed a beaming and heavily pregnant Femi.
Best wishes
While some sent her congratulatory messages, others expressed their reservations. The scheme was made even more believable when her management and fellow artiste King Kaka reposted the image and offered his best wishes.
"Congratulations Femi One, kuna 'mtu aliwezana' (you got your match)," wrote King Kaka, poking humour using lyrics from her previous track.
"How come you were not pregnant just a few weeks ago during your Tanzania tour?" posed one fan.
Another suggested that the "pregnancy" was for the release of a new song. Sure enough, the rapper was not pregnant. The whole thing was an act to promote her song "Kipetero Kiyesu".
The lines have been so blurry as to what is real and what is promotional that months on since images surfaced of actor and singer Pascal Tokodi and television host Grace Ekirapa tying the knot, many still don't believe the two got married.