Tuwei: Athletes are finally speaking up on gender-based abuses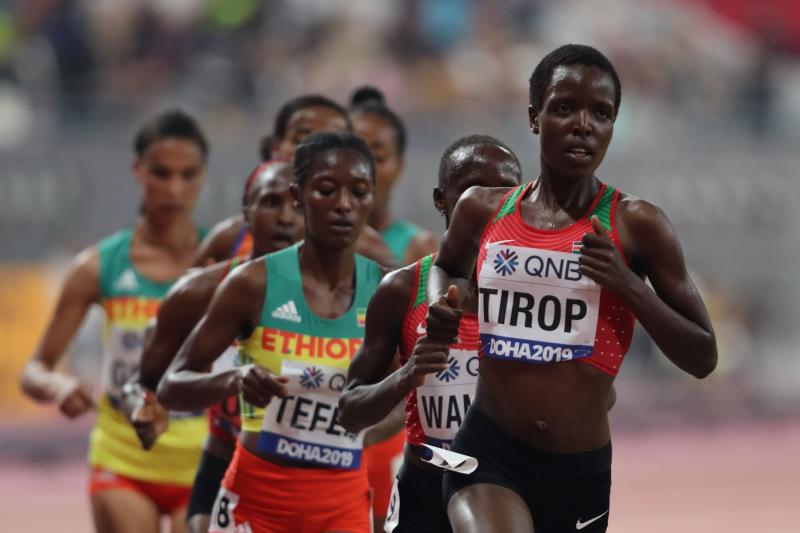 Ongoing Athletics Kenya meetings with athletes entered the sixth stop out of 14 on Friday, with sports personalities reportedly revealing abuses in their relationships.
The seminars follow the agonizing loss of two-time world bronze medalist Agnes Tirop and another athlete, Edith Muthoni, last month.
Last month, ahead of the ongoing meetings, athletes were asked to speak out on marital and financial troubles in their lives, as the government, through AK, seeks to offer solutions.
Athletes drawn from the central region on Friday gathered in Nyahururu for another meeting where the country's athletes have reportedly been pouring their hearts out.
On Thursday, the team from AK, accompanied by experts, was in Nyeri after a series of consultative forums in Ngong, Machakos and Chuka.
Athletics Kenya President Jack Tuwei said the seminars will climax in Eldoret early next month before the federation retreats to write a report.
Tuwei said problems around family affairs, sustaining relationships and investment of earnings are among a number of issues that athletes have raised in the AK meetings.
He said the federation devised ways of reaching out to all athletes in the regions and formulating ways of getting as much information from the sportsmen and women.
Tuwei said the federation has set up 14 stations where we consult with all the athletes on certain problems that they go through so that we understand them.
"As much as most of these (challenges) affect the women athletes, even the men athletes have issues. We want to bring everyone together. We want to see how we can include the professionals to come and talk to them about how to live in the villages and in the family system," Tuwei said.
"You can't become a good athlete when you are going through difficulties. We want to see that as they continue running and winning medals for the country, they are also peaceful in their own environments."
After the meetings, Tuwei said, a team at AK will sit down and come up with solutions to challenges the athletes are facing.
According to Tuwei, the federation has so far gathered a lot of information through grouping of athletes, use of questionnaires and suggestion boxes.
"What we have done is that, when we go to a station, we have an open discussion with the athletes for about two to three hours. After that, we put them in groups of male and female athletes so that they can be talked to. That is where they open up more than our main discussions.
"After that, we give them a questionnaire where every athlete answers about 50 questions. That is what is going to guide us. During the meetings, anyone who feels they still have something to bring it up quietly, we have introduced suggestion boxes. There are now many avenues where they can open up," Tuwei said.
He said the seminars will be made annual as the federation seeks to eliminate gender-based violence and exploitation of athletes.
The AK President said there are plans to organize seminars for coaches and athletes' parents.
AK executive member John Kimetto, head of women sub-committee Elizabeth Keitany athletes' representative Milcah Chemos and information and Data capture head Maxwell Nyamu graced the Nyeri seminar on Thursday.