Paul Tergat happy with Malkia Strikers' preparation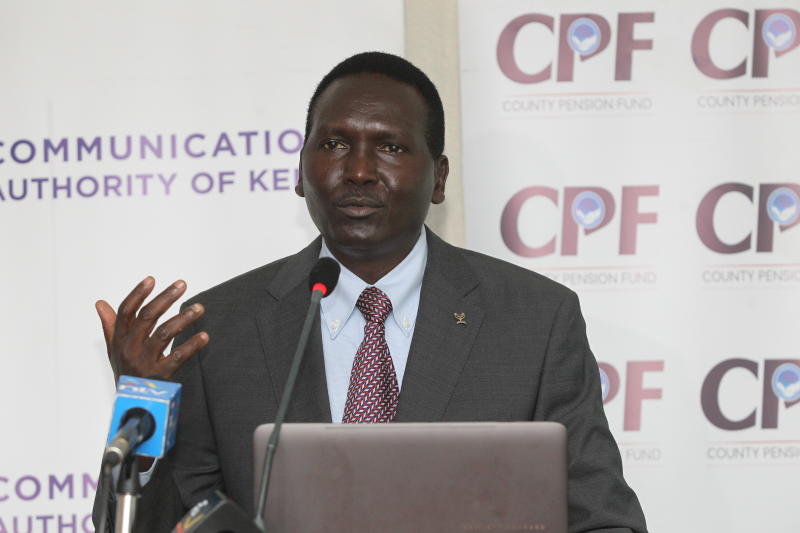 Olympics Kenya president Paul Tergat is happy with the progress of Malkia Strikers' training ahead of the Tokyo Olympics that will take place in Japan from July 23 to August 5.
Tergat was speaking yesterday when he visited the team's low altitude training camp in Mombasa where he watched them play a mini tournament.
Tergat said: "The training camp will help the team focus after their trip to Brazil was cancelled due to Covid-19 concerns."
"The training in Mombasa will help the coaches achieve several things including aligning the players' frame of mind given they were set for a trip to Brazil.
"Olympics Kenya is satisfied with the efforts of the coaches, the team's managers and more importantly the Government which has ensured all qualified teams continue to train amid the challenging Covid-19 situation."
Malkia Strikers have been under training including media relations and have also been coached on personal branding and financial investment.
Elsewhere, the government says it will do what it takes to lift the spirit of Malkia Strikers ahead of the national women's volleyball team's departure to Japan for the Olympic Games.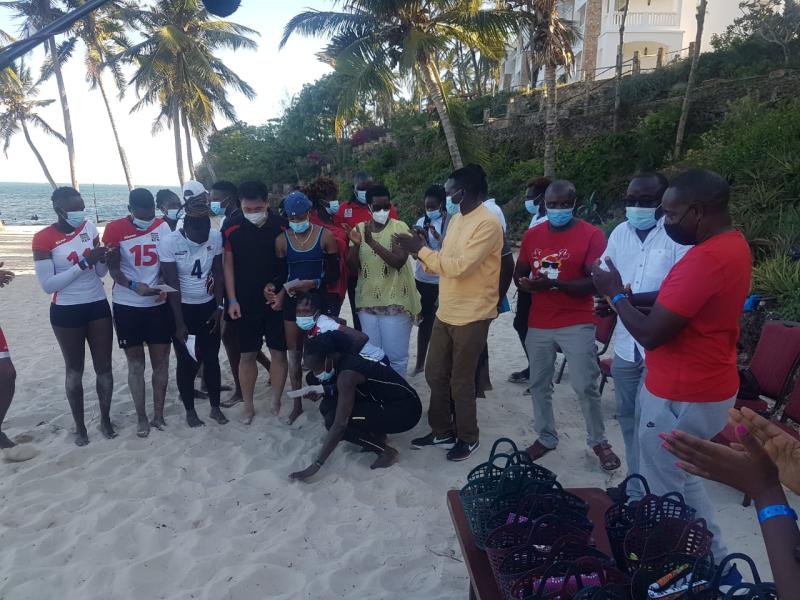 The assurance was given by the Chief of Staff in the Ministry of Sports, Culture and Heritage Rose Wachuka who said the cancellation of the team's training camp in Brazil following health concerns was regrettable but necessary for the safety of the team.
"We understand the disappointment but the decision was necessary for the safety and health of the team," said Wachuka.
"But the government will certainly make sure you are comfortable and you don't have to worry about basic things, such as allowances.
The Malkia queens have been in Mombasa since Thursday. National Olympic Committee of Kenya (Noc-K) Acting Secretary Francis Mutuku said Mombasa offers the team an ideal environment that mirrors the expected one in Tokyo.
During the team's camp in Mombasa, Mutuku said the players will enjoy all support raging from nutrition, strength and conditioning, psychological among others as a complement to what their coaches and managers are offering.
He said the Paul Bitok led team shall continue training under strict bubble environment they have been used to at Kenyatta University camp in Nairobi.