How Lakers star Vivian Onyango juggles between hockey and floorball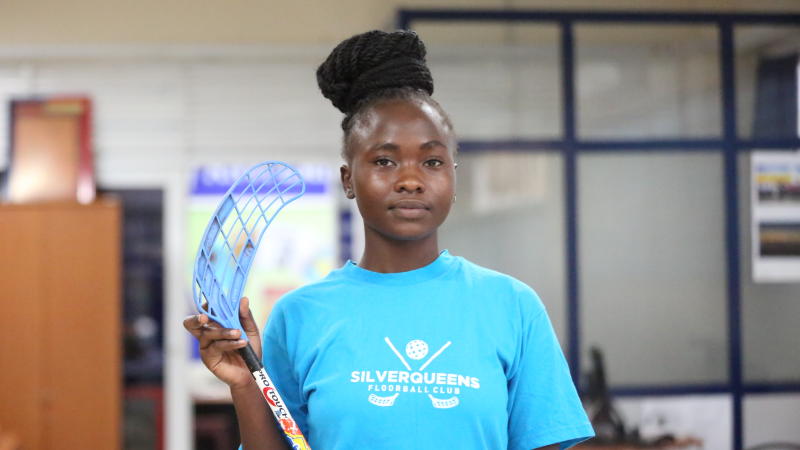 Vivian Onyango is a rare kind of athlete.
Few get the chance to play for a club in a topflight league, let alone play for two clubs in a top league.
Her unwavering affection and devotion to sports has seen her excel in two sports disciplines; hockey and floorball.
An upcoming hockey star currently playing for Kisumu's Lakers Hockey Club in the KHU Women's Premier League, Onyango is a queen to admire.
A utility player full of energy, Onyango excels in not only hockey but floorball, playing for Silver Queens floorball club.
Floorball is a type of floor hockey with five players and a goalkeeper in each team.
"Sports for me is one of my way out for dealing with stress. It is my happy place, especially during hard times and pain. This is why I give my best whenever I am on the field playing," said the 22-year-old defensive midfielder.
Born in Kisumu to a sporting family (mother took part in athletics and father was a footballer), Onyango started playing hockey in 2014 after joining St.Theresa's Girls Secondary School in Kisumu.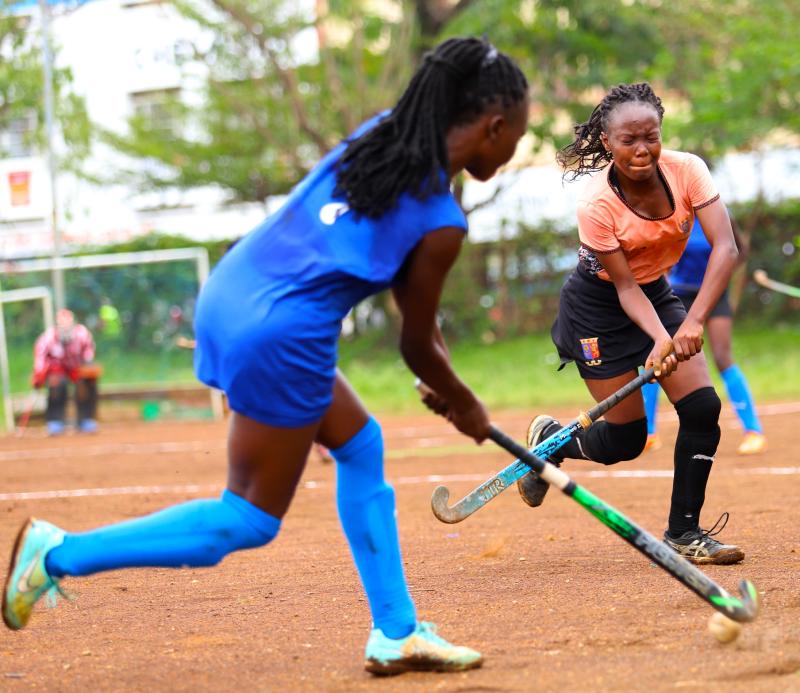 "I decided to try my hand in hockey to satisfy my curiosity. A sport that started as a trial phase ended up being my soul winner and I have never stopped playing hockey since then," said Onyango who played volleyball and football during her years at Kibos Prison Primary School.
Her endurance and confidence with the stick stopping attacks in the midfield saw her attract suitors in the name of Lakers Hockey Club in 2017.
An 18-year-old back then, Onyango was signed by the Kisumu based hockey club that was then featuring in the KHU Women's Super League in the 2017-18 season.
Onyango became part of the young stars that helped LakerS earn promotion to the premier league for the 2019 season.
She debuted in the KHU Premier League playing every single match as Lakers finished fourth in the standings with 21 points after winning five matches, drawing six and losing three games out of the 14 matches played.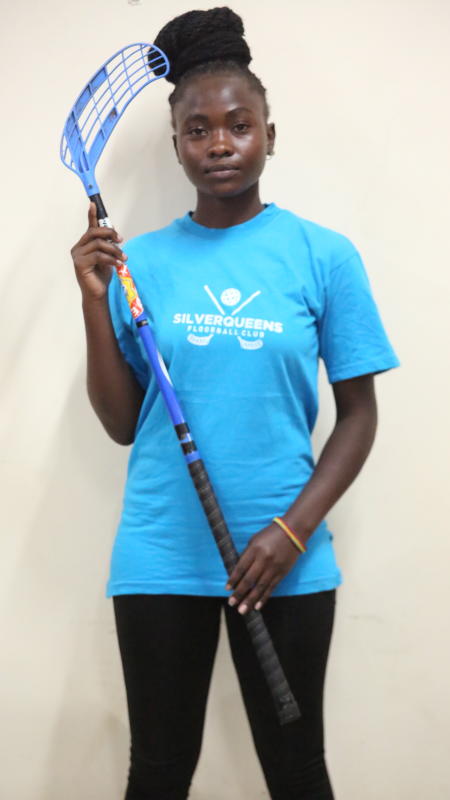 However, it was the same year that she found love in another new sport; floorball.
She decided to try her hand in floorball in 2019, joining Silver Queens floorball club after being influenced by her coach.
"At first I even thought of quitting hockey to settle for floorball, but then hockey is still the reason I do well in floorball. It wasn't easy, but through training, everything just was a success," she said
Months after turning out for the Nairobi based Silver Quuens, Onyango was called up to the Kenya national floorball women's team.
In September 2019, Onyango made her debut for Kenya who were playing against Burkina Faso, a match she helped Kenya win 2-1.
"Both require fitness, handling of the stick is almost the same so if you work on one you give it your all because back of my head I know what am working for; success," Onyango said.
Onyango, a student at Kisumu Polytechnic said she is planning to play both sports after resumption of sports.