Vilma Achieng eager to lead KPA back to stardom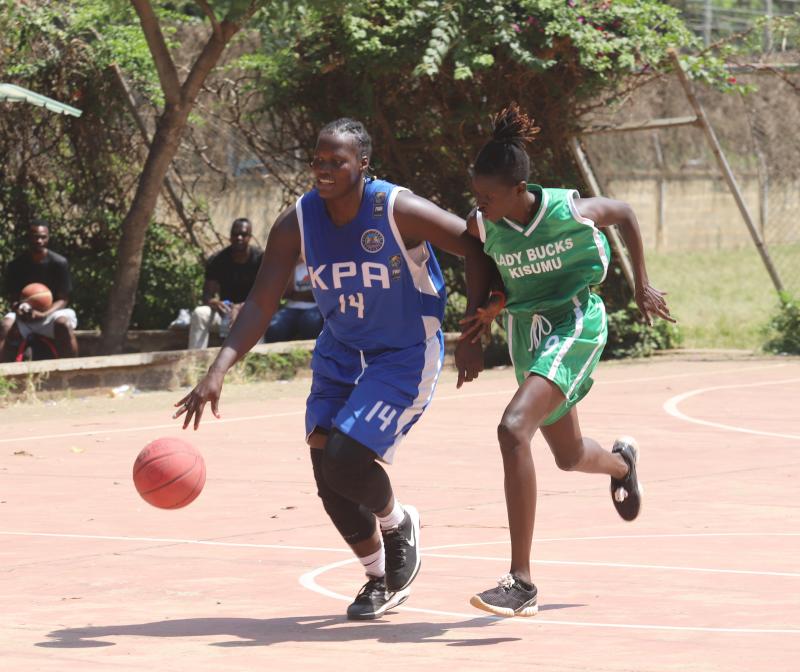 Basketball has its greats. It has its brilliant players. Modern or otherwise, you can always have some love for one or dislike for another.
Even now, the debate rages on about Michael Jordan being the greatest player in NBA history.
Locally, Josephine Owino might be regarded as the greatest Kenyan female basketball player after playing in Women's National Basketball Association (WNBA) for the Washington Mystics a decade ago.
Kenya's captain Hilda Indasi is argued to be the current best player but brilliant players will always exist.
The light of a brilliant player will always shine bright. Their glow may flicker and wane, but the candle will continue to burn.
Vilma Achieng is one of Kenya's brilliant players. She is different from everyone. A remarkable player.
She encompasses, without exaggeration, great strength and power while on the basketball court.
Few are players who can match what Achieng has achieved during her 15 years of action.
In those years, Achieng has been to over 10 major finals.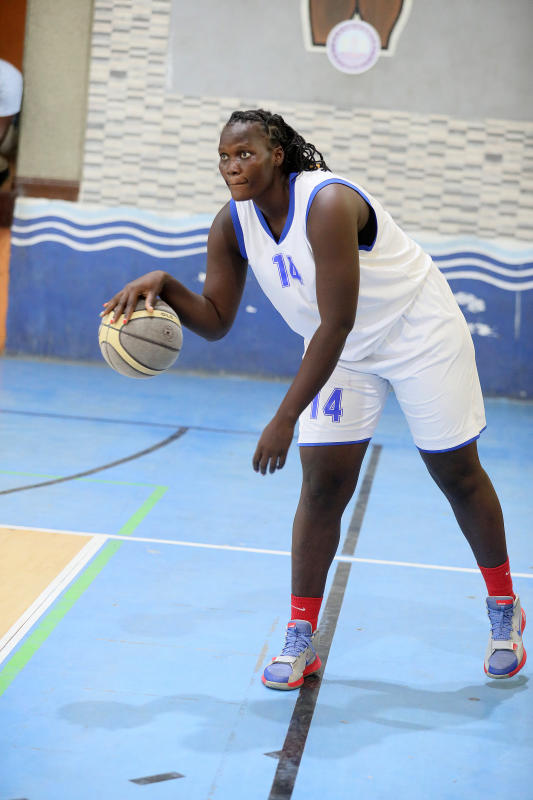 A three-time MVP, she has captained almost all clubs she has played for and signed a professional contract, a feat she hardly saw coming two decades ago.
Currently the Kenya Ports Authority (KPA) women's captain, Achieng wants to not only inspire and mentor young players in the team, but help the team regain the league title it last won four years ago.
"It's a privilege to lead such a remarkable team with rich history in basketball and what better way can I reward their trust in me other than by helping the team recapture its lost glory?" she said.
As is with any epic tale, one must start from humble beginnings and Achieng, who was born in Rarieda, in Siaya County, is no different.
She grew up with a passion for football and volleyball during her childhood years at Wera Primary School in Siaya County.
"While in primary school, the most common sports were netball, football and volleyball. I opted to play football and volleyball. I was a very good goalkeeper back then," she said.
Her journey in basketball began when she joined former Nyanza basketball giants Raliew Girls Secondary School in 2006.
Despite not always performing well at the nationals, Achieng did not give up her love for basketball and after high school, she joined Asumbi Training Teachers College through sports scholarship in 2010.
Two years later, Shimba Hills Academy recruited her before 2011 KBF champions Eagle Wings offered her a chance to play in the local premier league.
Achieng stayed for only a year with Eagle Wings before joining Uganda Christian University through a sports scholarship and played for UCU Lady Canons in the Uganda National Basketball League and Uganda University League.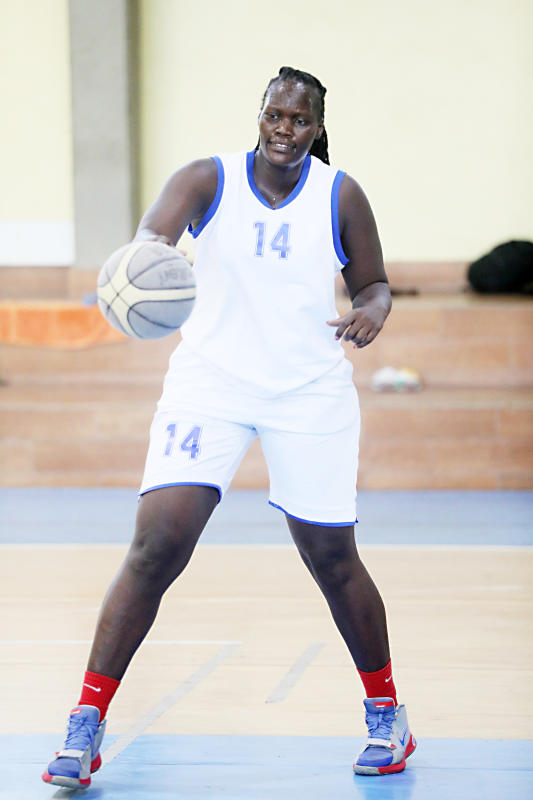 It was in Uganda where she made her name in the game.
During her spell at UCU, she established herself as one of the fearless and most dominant Centres in Uganda National Basketball League.
She helped UCU Lady Canons win three NBL titles in a row in 2015, 2016 and 2017.
Achieng was also voted the Most Valuable Player (MVP) in all the championships and awarded with the Uganda Sports Press Association (USPA) player of the year award in 2017 and 2018.
In 2017, Achieng competed in club championships (Zone 5) where she was voted the best rebounder, top scorer and best centre of the tournament. She was also named the best centre and scorer in 2018.
In her debut season with KPA, she was voted the best rebounder in Zone 5 Club Championships.
She made her international debut in 2013 and was part of Kenya's squad that recorded a massive win over Egypt at the Africa Zone 5 basketball championships when they beat the Egyptians 70-64 in Tanzania.