Kenya Pipeline thrash Ivory Coast side in Women's African Clubs Championship opener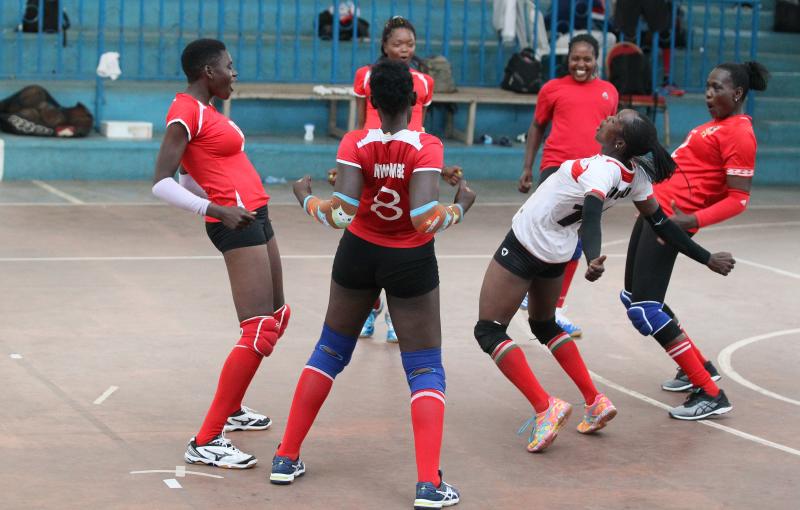 Kenya Pipeline on Wednesday afternoon defeated ASEC Mimosas of Ivory Coast 3-0 to kick start their 2021 Women's African Clubs Championship campaign on a winning note in the matches played at the Aissa Ben Nasr Arena in Kelibia, Tunisia.
Pipeline dominated the match from the word go and the Kenyans made clear their intentions of fighting for the top prize known with a dominant 25-11 score in the opening set.
The five-time champions served off to a similar scoreline in the second set to lead 2-0.
In the final set, the Ivory Coast side came off guns blazing in the opening minutes but Paul Gitau's charges held them off to seal a comfortable 3-0 win after a 25-11 scoreline by the end of the third set.
The win saw Pipeline join Customs of Nigeria at the top of pool B with three points. The Nigerian outfit had defeated National Alcohol of Ethiopia 3-0 (25-12, 25-17 and 25-16).
Kenya Prisons, the local league champions, will launch their title quest today (Wednesday) against Muzinga starting 4pm East African Time.
Prisons, the last Kenyan team to win the title in 2013, are in Pool "A" alongside Ethiopia champions Welaita Sodo, Burundi's heavyweights Muzinga and hosts Sfax and Kelibia of Tunisia.
Results (Kenyan time)
Kenya Pipeline 3-0 ASEC Mimosas 2pm
Kenya Prisons v Muzinga 4pm