Volleyball: KPA , Equity knocked out of club championship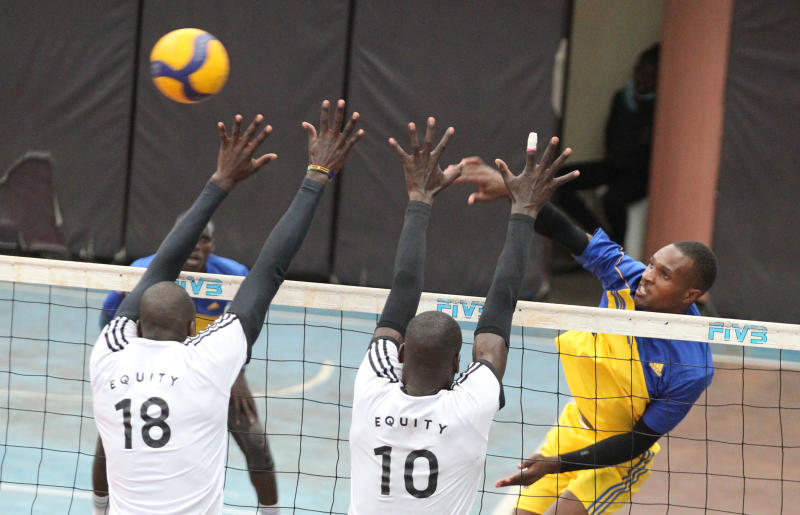 It was end of the road for the Kenyan teams after Kenya Ports Authority and Equity Bank were both bundled out of the African men's volleyball club championship in Keliba, Tunisia.
Kenya's only hopes of KPA making it to the medal brackets went up in spoke yesterday after the dockers were eliminated at the quarter-final stage by dreaded Cameroon's Port Douala in straight sets of 25-17,25-15,25-17.
Port Douala made to the last eight after they dismissed As Douanes of Burundi 3-1 (25-17, 23-25, 25-14, 25-22) in a pre quarter-final.
Coached by Sammy Mulinge, much was expected from the team that had made it to the quarter-finals with an unbeaten run to top in group C.
In the new format of play, KPA did not have opponents at the pre quarter stage thus earning a bye to yesterday's quarterfinals.
KPA were eliminated at the same stage last year during the championship held at the same venue. They went to settle for the fifth overall position in their maiden appearance.
Another Kenyan side Equity Bank was also bundled out of the continental showpiece after losing to the defending champions Esperance of Tunisia 3-0 (25-11, 25-11, 25-18) on Friday night.
The bankers had progressed to the pre quarter-final after emerging as one of the best losers. They registered one win with two defeats.
KPA and Equity will now play in the classification matches.
African giants Al Ahly qualified for the semi-finals after beating Nigeria Customs in straight sets of 25-11, 25-16, 25-9
Related Topics