Famous win over Egypt counts for nothing as Kenya spiked out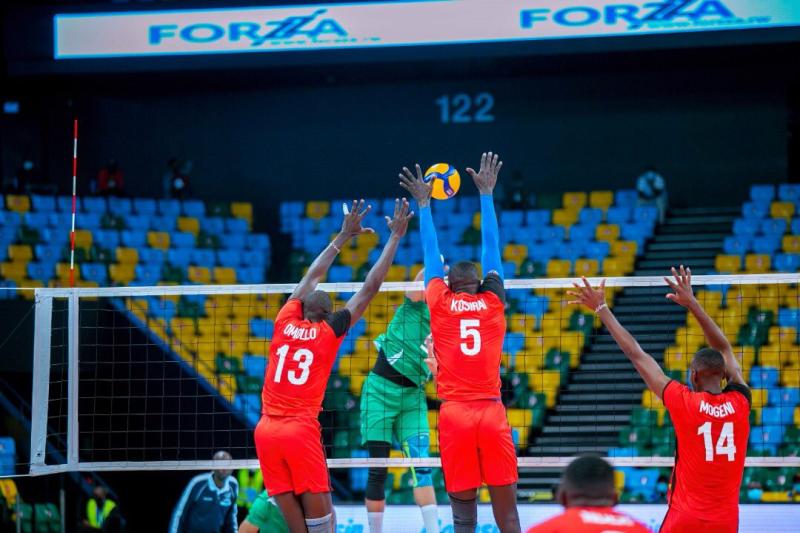 The national men's volleyball team exited the African Nations Championships at the group stage despite having shocked multiple African champions Egypt.
Kenya were banking on Morocco beating Egypt to qualify for the quarterfinals having temporarily moved to second place in the Group D standings with five points following their 3-0 walkover over Tanzania on Friday.
However, Egypt beat Morocco 3-1 (25-21, 22-25, 25-18, and 25-19) to finish top of Group "D" with seven points, one ahead of Morocco who held onto second place.
Egypt and Morocco therefore qualified for the quarters as Kenya narrowly missed out.
A the two North Africans progresses to the next stage of the competition, Kenya were reduced to playing against Burkina Faso in the classification match. They won 3-0 (25-20,25-13,25-22).
After kicking off the continental volleyball tournament on a brighter note on Wednesday night that saw them fight from a set own to shock tournament favourites Egypt 3-2 (19-25, 25-22, 25-20, 18-25, 15-12), Kenya were a pale shadow of themselves in their second match against Morocco.
They suffered their first loss at the hands of leaders Morocco who also came from a set down to win 3-1 (25-19, 21-25, 17-25, 21-25) and taking their tally to six points which handed them a slot in the quarter-finals.
The result had left the group wide open with Kenya and Egypt left to battle for second place in their last matches.
Morocco were already through to the next phase after two wins against Tanzania and Kenya.
Egypt on the other hand had four points after beating Tanzania in straight sets but needed a win against Morocco to comfortably proceed to quarters.
Kenya had two points and needed to defeat Tanzania to stand a chance of going through to the quarter-finals which they did courtesy of a 3-0 (25-0, 25-0, 25-0) walkover after the neighbours failed to show up.
However, Wafalme Strikers fate lied on their tormentors Morocco's hands who needed to beat Egypt by any means for Kenya to go through to the quarterfinals.
Kenya's prayers went unanswered though as Egypt fought hard to floor Morocco, ending Kenya's journey at the Kigali tournament.
Nevertheless, Wafalme Strikers have all reasons to smile as they come out of the tournament with one of the biggest wins in their history which came at the group stage when they slayed the Egyptian Pharaohs.
Coach Gideon Tarus will also be happy with the show by his youngsters even though he will was not impressed with the result against Morocco especially having beaten Egypt in the opener.
The coach had praised his team for fighting back against Egypt.