Volleyball: Kenya increase quarterfinals hopes after Tanzania win in Afcon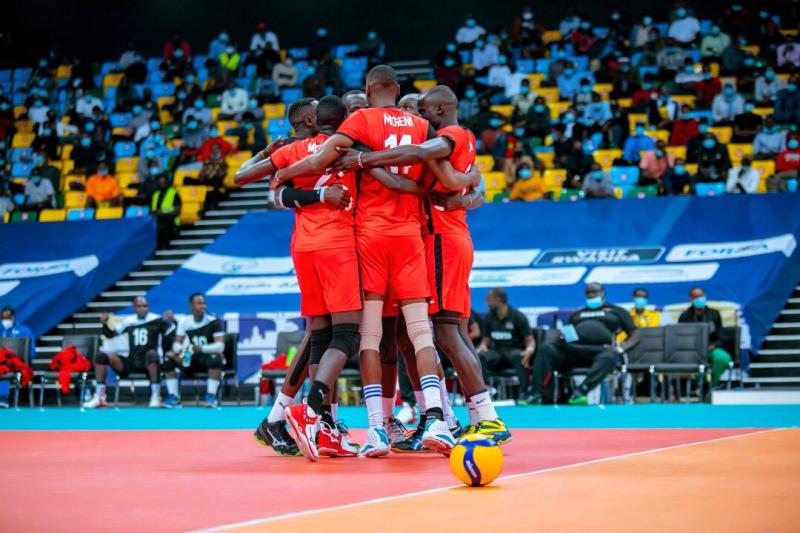 The national men's volleyball team Wafalme Stars increased their chances of qualifying for the quarterfinals of the ongoing African Nations Championship after a 3-0 (25-0, 25-0, 25-0) win over Tanzania in their last Group D match on Friday in Kigali, Rwanda.
After over 3o minutes on the court, the straight sets win was awarded to Kenya after Tanzania failed to show up for the critical match.
Kenya moved temporarily to second in the standings with five points after their second win, a point behind leaders Morocco and in pole positon to sail through to the quarters. Kenya won two of their three Group D matches.
However, Wafalme Stars fate lies on their tormentors Morocco who have to defeat Egypt by any means for Kenya to go through to the quarterfinals.
Mixed results have placed Kenya on the tight rope in determining if they will progress to the next stage.
After kicking off the continental volleyball tourney on a brighter note on Wednesday night that saw them fight from a set own to shock tournament favorites Egypt 3-2 (19-25, 25-22, 25-20, 18-25, 15-12), Kenya were a pale shadow of themselves in their second match against Morocco.
Wafalme Stars suffered their first loss at the hands of leaders Morocco who also came from a set down to win 3-1 (25-19, 21-25, 17-25, 21-25) and taking their tally to six points which handed them a slot in the quarter-finals.
The result left the group more open with Kenya and Egypt set to battle for the second place in their last matches.
Morocco are already through to the next phase after their two wins against Tanzania and Kenya.
Egypt on the other hand Tanzania had four points after beating Tanzania in straight sets but need a win against Morocco to comfortably proceed to quarters.
Kenya had two points and needed to defeat Tanzania to stand a chance of going through to the quarterfinals which they did courtesy of a 3-0 walkover after the neighbors failed to show up.
Leaders Morocco who have already qualified will play third placed Egypt today (Friday) from 9pm East African Time.