Aga Khan Academy extend dominance at three-day gala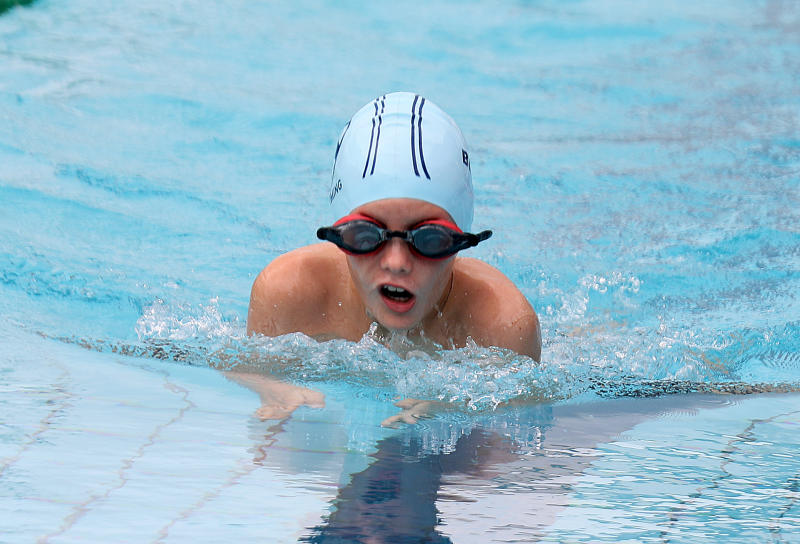 Aga Khan Academy Mombasa swimmers were in top form at the Coast invitational swimming gala, held at Bandari Maritime Academy, in Mombasa.
The three day championships, which concluded on Sunday, also saw four meet records broken by Ameir Muravej and Maria Binchi, who are eyeing slots in the national swimming teams to this year's Africa Youth Games in Cairo, Egypt.
Muravej, who was swimming for Bandari Club in boys' 12-13 years 200m breaststroke, smashed Tory Pragassa's July 31, 2010 record of 2.56.24 as he set a new time of 2.52.89. He also set another record in boys' 12-13 years 100m breastroke of 1.15.28 as he erased the previous record of 1.16.58 set on May 29, 2015 by Danilo Rosafio.
Bianchi set two new meet record in girls' 14-15 years 100m backstroke of 1.09.71. The Blue Ocean Swim Club swimmer erased the December 11, 2019 record of Gakena Mwige, which stood at 1.11.35.
She later posted a new meet record in girls' 14-15 years 100m Individual Medley of 1.11.30 after smashing the previous record of 1.11.53 set in 2013 by Emily Muteti.
Despite Aga Khan Academy dominating in most weekend races, Bandari, Kivukoni Creek Club and Mombasa Parents Club also produced excellent performances.
In boys' 10-11 years 200m medley relays, Bandari's team of Saleh Bayusuf, Matthew Gitonga, Nael Thuranira and Omar Ashraf clocked 2.57.35 to emerge victorious.
The team of Lisa Ayimba, Dalia Shigoli, Saleh Bayusuf and Nael Thuranira won the mixed 10-11 years 400m freestyle relays in a time of 5.50.99.
Laylaa Kizito clocked 33.50 to win in girls' 16-years and over 50m freestyle.
Related Topics