Mombasa's Kassamali, 11, shows her mettle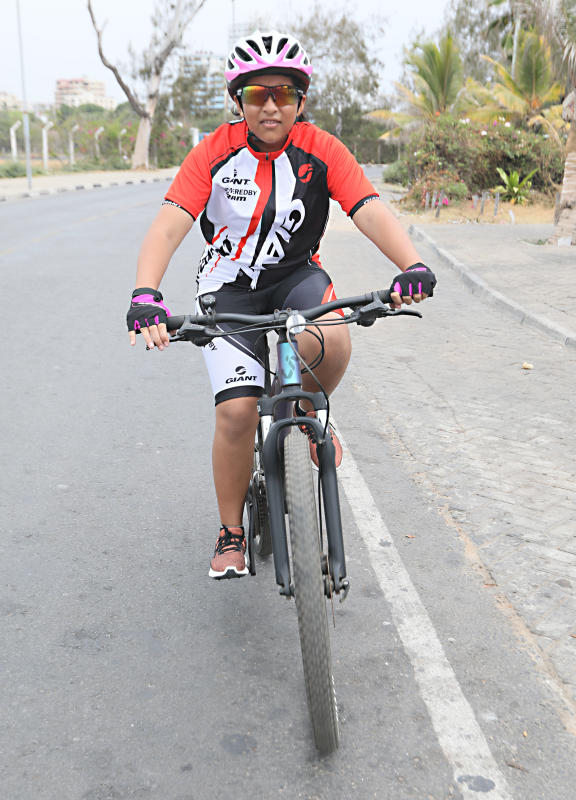 Boasting dozens of medals, Arwa Kassamali is destined to greatness.
At the age of 11, Kassamali has dominated in numerous races and is keen to maintain that impressive show.
Kassamali, who was introduced to cycling at the age of five, has been giving her opponents a run for their money to become one of the top upcoming cyclists in Mombasa.
"Coach Manson Nyangao has been my trainer and I loved cycling from day one. I won't give up soon," said the Year Five pupil, who celebrated her 11th birthday last Saturday.
"Cycling is a sport that requires patience, tactical acumen, endurance, focus and a constant reshuffling of plans," she added.
Apart from cycling, Arwa enjoys swimming and football, but says she prefers cycling because it makes her stay fit and boosts her confidence.
"I have won many races, the recent one being the Mseto road race held along Greenwood Drive on February 6," said the Jaffery Academy's pupil.
She said her father Yusuf Kassamali, a former volleyball and football player, inspired her to start cycling.
"The support I have been receiving from my family has been immense," she said.
Kassamali said her focus is to become one of the best female cyclists in Kenya.
"I really want to be recognised as the best female cyclist in Kenya," she said.
Related Topics