Isaac Juma to be laid to rest today in Mumias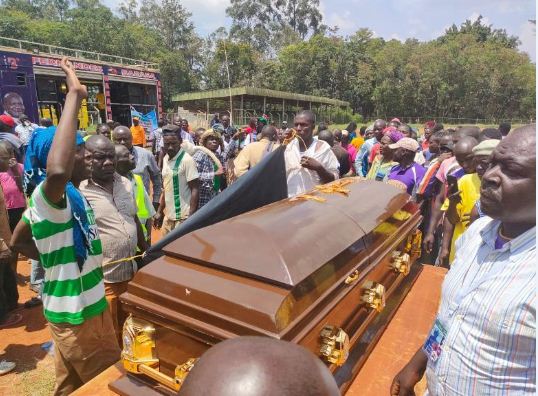 Mourners on Friday lined the streets for the funeral procession of AFC Leopards and Harambee Stars number one football fan, Isaac Juma, who was hacked to death two weeks ago.
Juma, 56, was left for dead in the assault at his home in Mumias, Kakamega County.
Family, friends and football fans milled at the Butere Funeral Home as early as 8am before the body left for Mumias complex for viewing.
Grieving supporters, clad in their favourite team' jerseys, accompanied the procession as the body passed the stadium where Juma enjoyed the finest years of his entertaining career.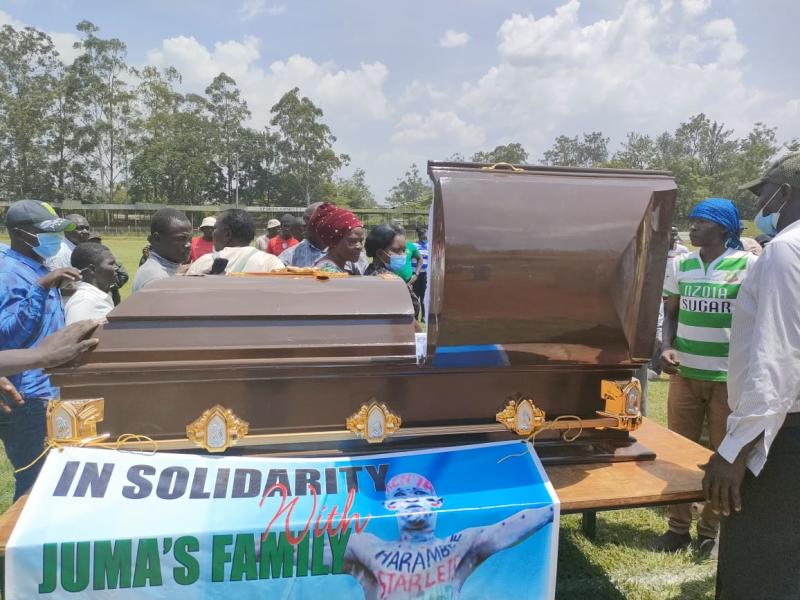 A football match between St. Peters Boys Mumias and Buyenjere FC was later staged in his honour with the latter winning 3-2 in a memorial tournament that lasted 60 minutes.
At St. Beda's Catholic Parish Bukaya, where the cortege made a stop for a requiem, there were remarkable scenes, including in his home town of Mumias, as hundreds mourned his passing.
In their tribute, Juma's family said they have been overwhelmed by the many messages of condolences, saying they are a clear testament to the kindness and friendships he extended to fans and strangers alike.
The funeral service of the ardent AFC and Harambee Stars fan will be held today, Saturday, February 12, 2022, with several political leaders expected to attend.
Related Topics