Our heroes and heroines deserve better
ALEXANDER CHAGEMA
Brazil's footballing history is incomplete without one name; Edson Arantes do Nascimento. Popularly known as Pele, he ruled over Brazilian and world football for years and still is a brand name today.
.
By Alexander Chagema | 4 years ago
Young, blind but with a vision
"I was born blind but I thank God for giving me life. But being blind cannot stop me from realising my dream. I know I can sing and I am ready to produce a CD, but I do not have money," she told the audience.
Job Weru | 5 years ago
Choirs take their music on a charity mission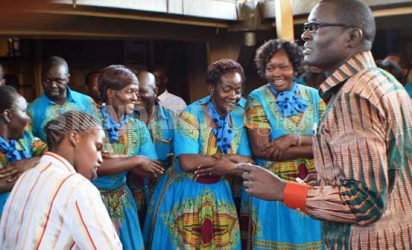 While the recent Mashujaa Day festivities were spent in revelry amongst most Kenyans, others got together and chose to share their merriment with the less fortunate in society
George Orido | 5 years ago
There are heroes I do not associate with
Whenever I am in my cups since we decided to be honouring our national heroes annually, I like to boast that mashujaa blood courses through my veins.
Benson Riungu | 5 years ago