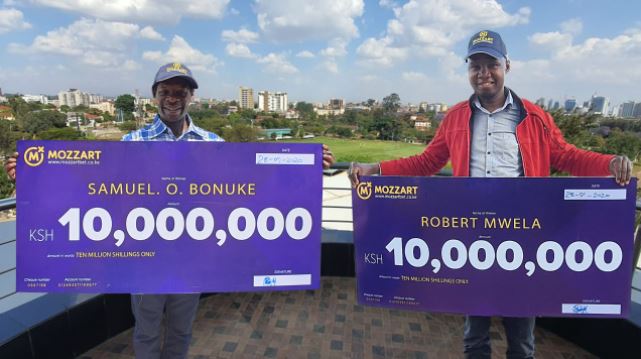 The Mozzart Daily Jackpot is proving to be the easiest in Kenya. Guess what? Mozzart has provided another pair of Jackpot winners in a span of just weeks.
From a fixed stake of only Sh50, Mr Bonuke Samuel and Mr Robert Mwela, a Nairobi based pharmacist, are the latest Mega Millionaires in town after inning Sh10,000,000 each on the same day courtesy of the Mozzart Daily Jackpot!
Unlike in other sports betting companies, the Mozzart Daily Jackpot winnings are not divided among winners, so instead of them sharing the Sh10 million for 13 correct predictions, they each went away with the Sh10m. Mozzart parting ways with a total of Sh20,000,000 instantly.
"The very first day I played the Daily Jackpot, I placed three different bets on the day's offer, unfortunately, I lost all the 3 bets but I still got paid on each bet-slip Sh1,000 as a bonus for losing all games. A total of Sh3,000 yet I had lost all my bets. This really motivated me to stick to Mozzart," said Mwela.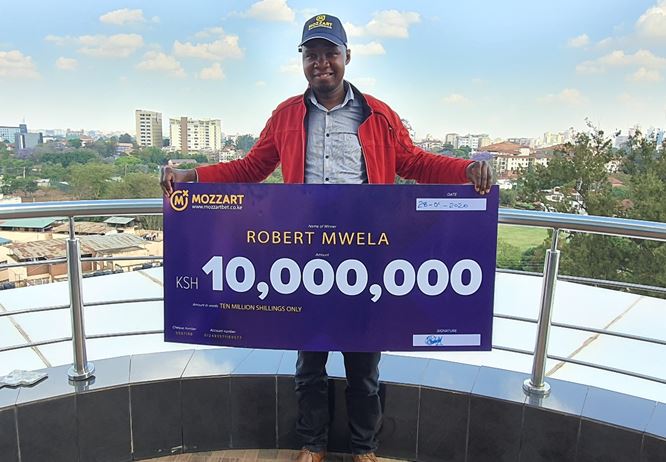 "For now what's on my mind is opening a pharmacy business, it's in line with what I studied and what I've been doing. However, that doesn't mean that I'll not look at any other opportunities," an elated Mwela added.
"Mozzart Daily Jackpot is the easiest Jackpot because even if you don't win the 13 games, there are higher chances of you winning the bonuses…and again it is only on Mozzart Bet that jackpot winnings and bonuses are not shared," the other winner Bonuke stated.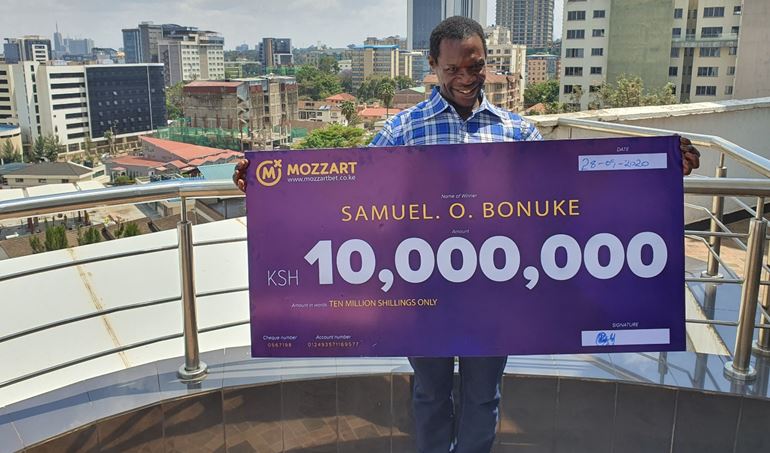 JACKPOT BONUSES TABLE:
o 12 correct predictions – Ksh 100,000
o 11 correct predictions – Ksh 10,000
o 10 correct predictions – Ksh 1,000
o 9 correct predictions – Ksh 500
o 8 correct predictions – Ksh 50
o 0 (all missed) – Ksh 1,000
www.mozzartbet.co.ke have now normalised winning a Jackpot, just last month, two men won the Mozzart Daily Jackpot again on the same day.
Have a look at their bet Slips here.
Make A decision, Mozzart Bet!