Kenya to host Currie Cup next month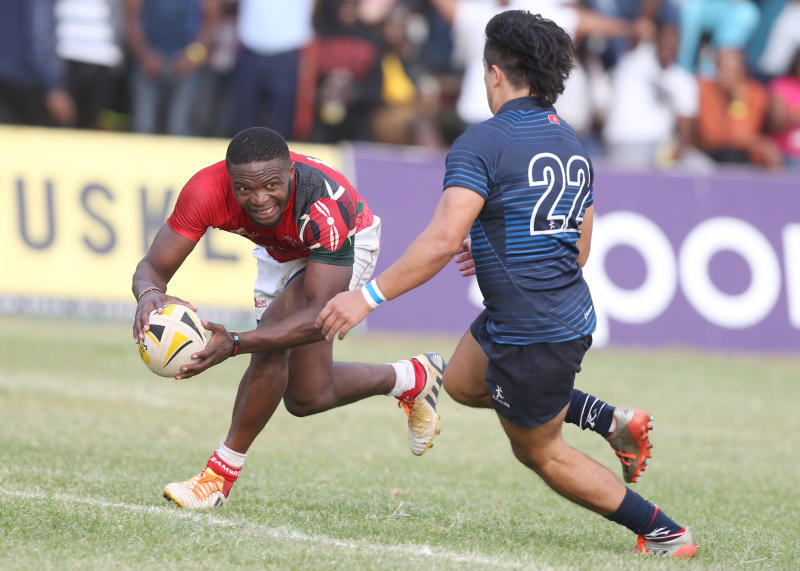 Kenyan rugby fans are in for a historic treat when the 2022 Currie Cup comes to Nairobi next month.
The national 15s rugby team, Kenya Simbas will play two home matches at Nairobi's Rugby Football Union of East Africa (RFUEA) grounds on consecutive weekends.
Simbas will play against the Leopards on June 4th before hosting the Eastern Province Elephants a week later.
The Kenya Rugby Union is using the Simbas participation in the Currie Cup as preparation for July's Rugby World Cup qualifiers in Marseille, France.
The Simbas lost their opening match to Falcons 51-14 on April 9 before going down to Zimbabwe 22-21 on April 23 and Griffons 66-33 on April 30.
Speaking during a press briefing to announce the two fixtures, Kenya Rugby Union Chairman (KRU) Oduor Gangla said they are looking forward to earning a lot in the Currie Cup.
"It has been a phenomenal experience for our team to play against fully professional sides in the Currie Cup. All this is part of our build up for the Rugby World Cup qualifiers happening in July this year."
"I really appreciate the President of South Africa Rugby Union (SARU), Mark Alexander and his CEO, Jourie Roux who have believed in what we are doing as Kenya Rugby. They have been very supportive of us. We have continued with very positive engagements."

"We did intimate to SARU that it would be very good for the Currie Cup and Kenya Rugby if we could have some of our matches in Nairobi and after deliberation with both Leopards Rugby Union and Eastern Province Rugby Union, we all agreed to have games in Nairobi. We are very happy as it also an opportunity for Kenyan fans to watch the Simbas before they head off to the RWC qualifiers," he said.

Simbas coach Paul Odera said their vision is to qualify for the World Cup next year.

"This Currie Cup campaign is a big part of fulfilling our vision to qualify for the 2023 Rugby World Cup in France. Other nations like Argentina have fielded franchise teams in South African domestic competitions and they are now one of the most highly rated test nations in the world. We as the Simbas and the Kenya Rugby Union intend to follow the same path."
"If we participate in the Currie Cup consistently for the next ten years, then, it will be just a matter of time before Kenya Rugby gains enough respect and shows enough progress that the Simbas can be considered worthy to face the ultimate challenge of facing the Springboks in a test match," he said.

The 2022 Currie Cup First Division is the 84th edition of the Currie Cup.
As the second-tier of the competition, it is running alongside the 2022 Currie Cup Premier Division.from April to June in a single round-robin format, following the realignment of the South African domestic rugby union calendar to dovetail with the northern hemisphere and the United Rugby Championship, which features four South African sides.

This year's competition features ten sides, seven from South Africa, namely Eastern Province Elephants, Griffons, Valke, Boland Cavaliers, Border Bulldogs, SWD Eagles and Leopards and teams from Georgia (Black Lion), Kenya (Simbas) and Zimbabwe (Goshawks).
Related Topics