Kenya among 14 international rugby teams set to play at Emirates Invitational 7s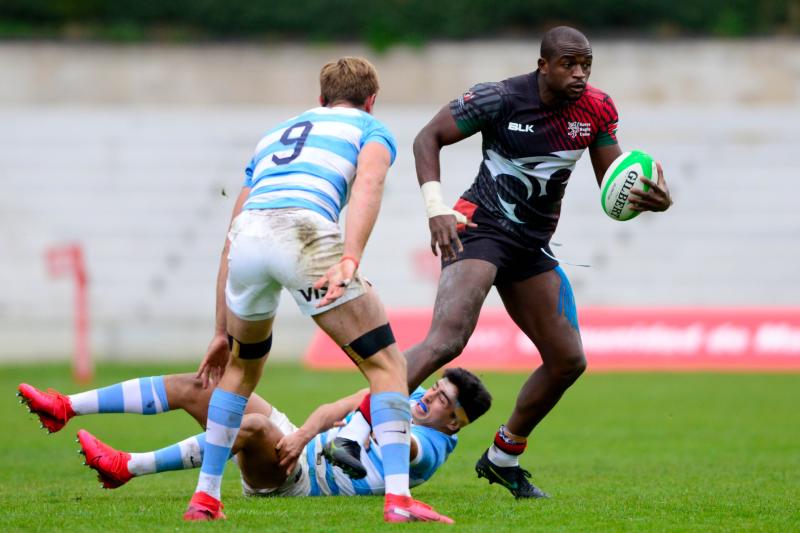 The Kenya national men and women's rugby teams will on Saturday feature in the Emirates Invitational 7s in Dubai.
The Invitational sevens event will act as a competitive training camp including two tournament weekends for some of the best rugby sevens teams in the world from April 3-April 4 and April 8-April 9 as part of the Tokyo Olympics Preparations.
The Emirates Invitational 7s will see fourteen international rugby teams who are already into bio-bubbles across the Emirate participate in the Olympic preparation event with all training and competition at the home of the Emirates Dubai 7s, The Sevens Stadium.
In the men's category, Kenya's Shujaa will be facing off against Japan, Canada, Uganda, Spain, France, Argentina and Chile.
According to Emirates Sevens press statement, all the teams will train and play all rugby at The Sevens Stadium behind closed doors, with spectators not allowed in attendance.
"We are tremendously excited to be welcoming some of the best teams in the world back to Dubai. We set ourselves the challenge in the backend of 2020 to be part of the solution in getting rugby sevens back on the park."
"Of course, we are sad not to be welcoming fans to either of the tournaments, but safety is paramount alongside allowing players to play competitive rugby," read part of the presser.
In the women's category, six teams will face off in round-robin format where the Kenya Lionesses will face off against USA, Canada, France, Brazil and Japan.
The tournaments are accredited by World Rugby, with international referees and officials flying into support as part of their own Olympic preparation.
Meanwhile, Andrew Amonde will captain the Kenya 7s squads to the Emirates Dubai 7s Invitational tournament.
Amonde will reclaim the captaincy role with Billy Odhiambo as his assistant. The squad also sees the return of playmakers Sammy Oliech and Eden Agero.
Vincent Onyala, Alvin Otieno, Bush Mwale, Willy Ambaka, Harold Anduvate, Johnstone Olindi, Daniel Taabu, Tony Omondi, Jefferey Olouch, Nelson Oyoo, Jacob Ojee and Derrick Keyoga have maintained their places in Innocent Simiyu's squad.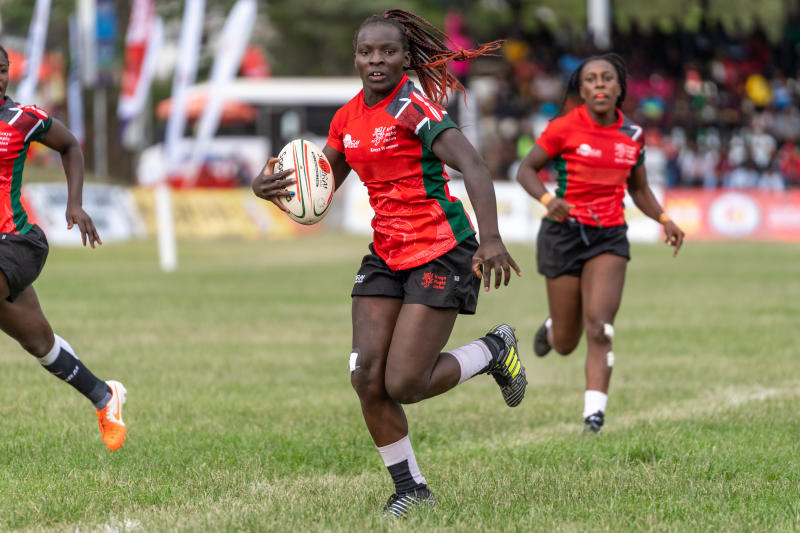 Kenya Lionesses Head coach Felix Oloo named Terry Ayesa in his squad.
Ayesa will make her debut joining the likes of Linet Moraa, Leah Wambui, Diana Awino, Naomi Amuguni, Judith Auma, Sarah Oluche and Enid Ouma in the 16 team list.
Philadelphia Olando keeps her position as the team captain with Sheila Chajira being one of her assistants. Sinaida Aura has also been included in the squad having reversed her retirement decision which saw her miss the Madrid 7s trip.
Speedster Janet Okello, Christabel Lindo, Cynthia Camilla and Celestine Masinde have also maintained their slots in the team.
Kenya 7s squad
Andrew Amonde -Captain, Billy Odhiambo VC, Vincent Onyala, Alvin Otieno, Bush Mwale, Willy Ambaka, Harold Anduvate, Johnstone Olindi, Daniel Taabu, Tony Omondi, Sammy Oliech, Eden Agero, Jefferey Olouch, Nelson Oyoo, Jacob Ojee, Derrick Keyoga
Kenya Lionesses squad
Philadelphia Olando (C), Sheila Chajira, Celestine Masinde Camilla Cynthia, Christabel Lindo, Enid Ouma, Janet Okello, Diana Awino, Leah Wambui, Sarah Oluche, Naomi Amuguni, Stella Wafula, Judith Auma, Linet Moraa, Sinaida Aura, Terry Ayes
International Men's Teams:
Japan, Canada, Kenya, Uganda, Spain, France, Argentina, Chile
International Women's Teams:
USA, Canada, Kenya, France, Brazil, Japan