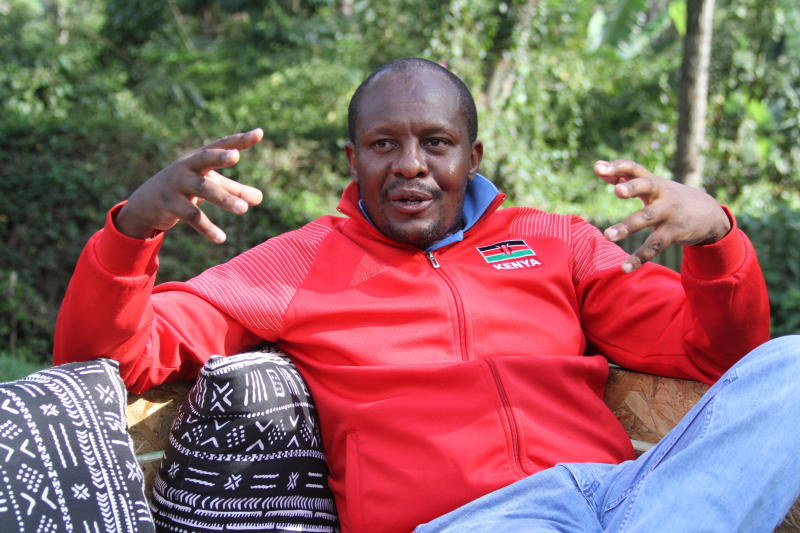 Sports leadership and management are not for the fainthearted. It not only requires courage to stand up, but also the ability to follow your convictions and go against the tide.
Nobody ever thought that Council for East and Central Africa Football Associations (Cecafa) Executive Director John Auka Gecheo would one day be one of the best sports administrators in the country after his rugby career was cut short by a nasty injury in 2004.
Without doubt, transitioning from playing to administration and management, more so after suffering an injury, requires a great deal of bravery and determination.
But for Auka as he is known to many, the injury set-back appears to have been a blessing in disguise as it opened doors to the world of sports administration.
At 42, the former Mean Machine captain and Kenya U21 fly half is already a household name in the Kenyan sports circles. He wears many hats ranging from football and rugby administration to broadcast entrepreneurship.
Apart from being the regional body's boss, a position he assumed in March 2020 after replacing long serving Secretary General Nicholas Musonye, Auka is the chairman of Kenya Cup side Nondescript RFC-the last club he played for-and the owner of Live Eye broadcasting company.
But the Njoro High School alumnus came into limelight during his seven year (2013-2019) stint as SuperSport East Africa General Manager. He was in charge of the region when the South Africa-based pay television cancelled their contract with the Kenyan Premier League (KPL) in 2017.
Prior to joining the commercial side of sports, Auka had served as Kenya Rugby Union's (KRU) General Manager for three years (2008-2011), Logistics Director for the 2006 Safari Sevens, Tournament Director for the 2005 Bamburi Super Series and CAR U19 Qualifiers.
"When I got an injury in 2004, I was asked by the then KRU development officer Fred Ollows to take up the tournament director role for CAR U19 qualifiers in Nairobi. I think that's how Fred and KRU thrust me into the administration and management side of the game," Auka said.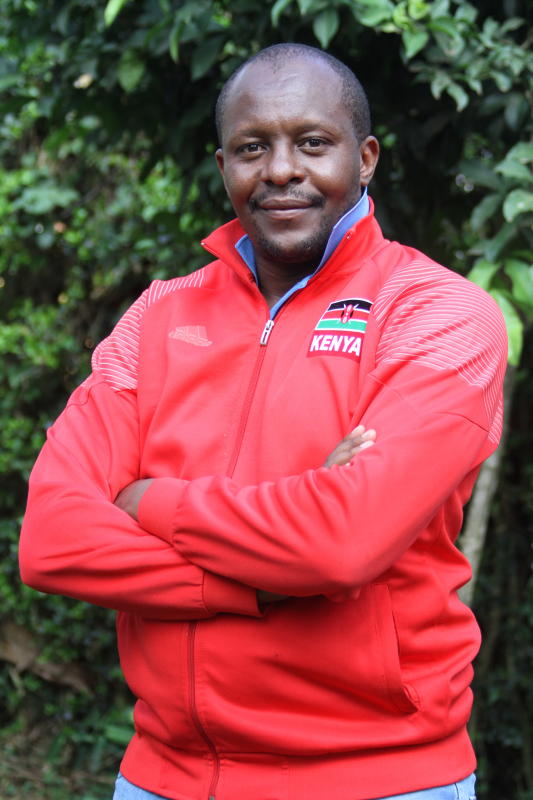 Whether describing how he reacted after receiving a call for the Cecafa job with no football background or revealing his admiration of his former Mean Machine teammates Steve Gichuki, Caleb Lang'at and Kanywi Gitonga, Auka insists playing rugby prepared him for his next stage of life.
"Honestly, I didn't expect to be appointed. It wasn't as easy as that. The first call I got from Cecafa is that they had considered me as far as the job is concerned. There were a lot of trepidations, is it the right thing and I questioned myself a lot," he said.
"Yes, I was involved with Cecafa for five years while with SuperSport and I felt like I'm not walking into totally new hostile territory, but I also felt it was somehow different from what I've done over the years. Actually, the discussion started in December 2019 and the appointment was done in March 2020, so it took quite some time. There was a whole interviewing process associated with it because they were looking at other people as well.
He continued: "Of course my rugby background helped to get the job. One of the best analogies about rugby is that it is a game for everyone. Just look at the people who take to the pitch from number one to fifteen and the variance that they bring into the game.
"I think rugby has moulded me into the person I'm today. From the business perspective to interaction and its ethics of integrity, teamwork and fair play the game has taught me lot."
And even as Auka plans to transform the regional body, he feels it will not be easy to achieve what his predecessor did in the last 21 years.
"I'm not there to fill Musonye's shoes but to build on what he has done in the region and make it better and exciting. If I start comparing myself with him, I will require maybe another 21 years to create my own legacy," he said.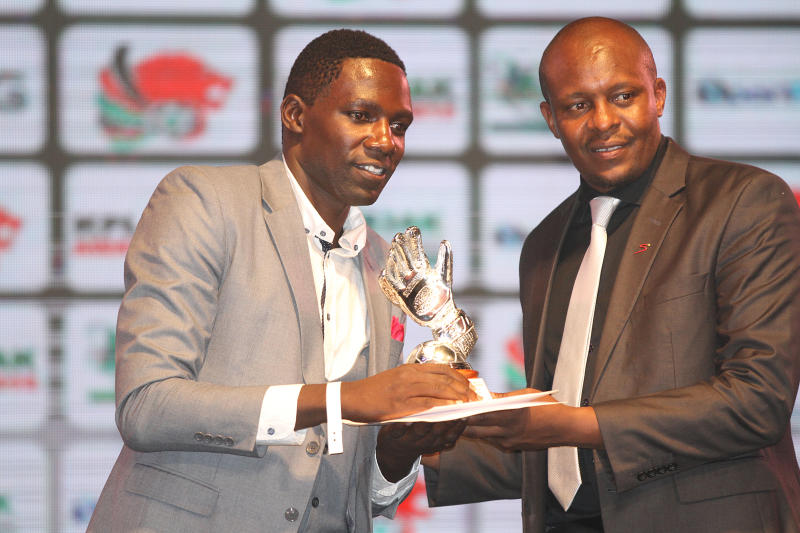 Senior Challenge
"We want to make Cecafa more vibrant and see more teams from the region qualify for Caf and World Cup competitions. While there is some truth in the fact that we've lost luster, there have been changes on how individuals and federations view the game in terms of priorities.
"There has been some disconnect over years. If you look at where our tournaments, Senior Challenge and Kagame Cup are placed in the calendar, you can already see why we have a problem. For example, we have Kagame Cup at a period when clubs feel they should be on a break or going for preseason.
"That's more important for them than playing in the tournament. What we need to do is to realign members' interests, desires and expectations so that we can make our competitions more attractive. I think once we correct that, I think we can get a lot of things falling into place and start moving around. ''
For Auka his lowest moment came in 2019 July when he oversaw the exit and closure of SuperSport's operations in the country that left over 90 staff jobless.
"I wouldn't wish that on any one. It is a draining, mentally and emotionally challenging job because these people seem like colleagues but after a while they are not just colleagues; you have some connection and chit-chat at coffee station, get to know each other and socialise," said Auka.
"It becomes very challenging then when you have to be the one who looks in the eyes of almost 90 staff to tell them that they are losing their jobs and that couldn't be reversed because the operations were closing down. It's not something you can do two or three times in a lifetime.
"Things had significantly changed contractually for SuperSport and it was felt that the best option for them was to step out of that business and people had to go home. You got to learn a lot of challenges and emotional aspects about people, their lives and struggles. That's the aspect that's quite a burden but I'm glad that we put it behind us and managed it the best way that we could. SuperSport were extremely generous to everyone who had worked for them over a couple of years and in in my view that was a saving grace. "
Despite SuperSport's exit, the administrator is grateful for the training and empowerment programmes they had put in place for their employees.
"The culture in the business is fantastic; they don't cut corners and spare resources in terms of what they put in front of their subscribers (content-wise). That means they targeted the best people in the market and gave them the best training and empowered them in an amazing way," said Auka.
"If you look at everyone who came through the group, they got the best kind of training and it's no wonder that we could have people sent to go and cover LaLiga, World Cup and Olympic Games in various capacities (producers, reporters, cameramen).
"And even now after the exit, the skills that they acquired, the value of the skills set and culture you cannot wish them away. It's a skill set that you would not like to see get wasted and no wonder they are the same people being absorbed in the spheres of TV production right now."
Auka further elaborated on the reasons the led to the termination of their contract with KPL in 2017. He said with the increase of teams from 16 to 18, the political interests superseded the commercial interests of the game.
He said when SuperSport started producing matches in the first season they did 20 and kept on increasing over the years with the ultimate aim that they would be able to put all the 240 matches on television which was a huge cost.
"By the time SuperSport were leaving, they were doing 120 KPL matches; they were actually halfway and at some point we were doing simulcast games and one game after another in two different venues. They were increasing the infrastructure to see the best way they can produce the 240 games.
"But when you increase your teams from 16 to 18, by that simple fact one you increase the number of matches from 240 to 306. You also increase the number of weekends or match days you need significantly as you have to take care of the additional 66 matches. The implications are huge and contractually, this had a significant impact on the contract. That's the real reason why SS felt they had been trying to build onto something but it had significantly changed. To be honest, they had consulted and given the reason why it should not have been done."
And to tap into the fast growing sports business, Auka challenged local federations to separate politics from the commercialisation of sports.
"The biggest hindrance in the development of sports in many African countries comes from our culture and nomenclature. We have never taken sports seriously as an avenue that can be exploited for commercial and economic reasons," he said.
"Though we are mostly using it for political reasons than anything else, we are slowly getting there. It's not just about football. We are talking about rugby and athletics. This country is big in athletics. We can be quick to condemn football because it is the most popular sport, but what are we doing in athletics from a commercial perspective?
"We are one of the biggest exporters of rugby entertainment in ten different destinations globally, but locally what are we doing? There we need to put the right people who are not only passionate but intelligent with the right acumen."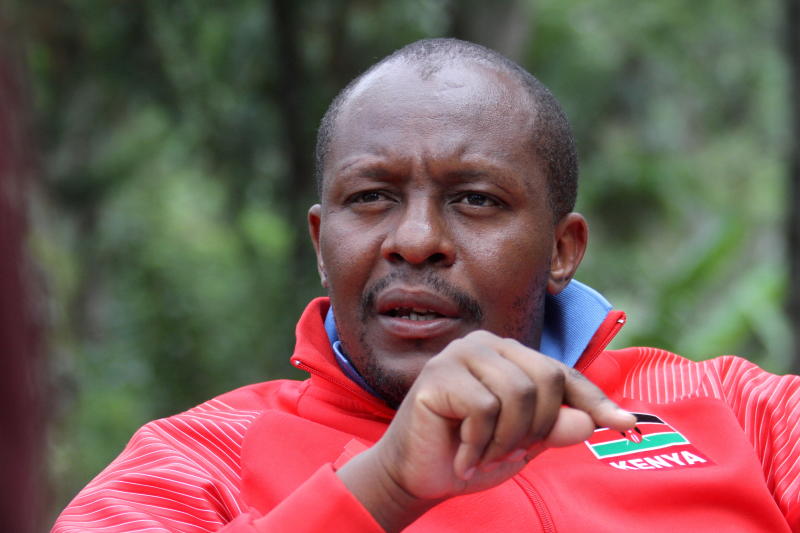 Structures in place
Asked on how he juggled between sports leadership (Cecafa and Nondies) and his broadcasting business, Auka said: "I think I've very understanding people around me. I'm surrounded by a loving family that allows me to do all these things I'm doing.
From a business perspective, I'm not a technical person; when people go out for production I'm not needed there because I'm a useless person. I've a team of capable professionals from engineers to technical experts who don't disappoint me at all.
"At Nondies, we've now put structures at place. We've a robust board and committee that is working structurally. One of the things that I've realised is that when you put structures around you, then you become more of a figure-head and you give direction. That's how you sell your dreams and vision to the world. It is my hope we are going to put the same structures at Cecafa to get it into a well-oiled machine so that it can run on its own. It then becomes easy to juggle between the few things we are doing."
A number of players and athletes have also gone into management.
Top among them is National Olympic Committee-Kenya (NOC-K) President Paul Tergat, went took up leadership position after a successful career on the track and field.
Former Shujaa player Humprey Khayange is also part of NOC-K team. Catherine Ndereba and Tegla Lourope have also take up leadership positions before.