Nakuru RFC dream remains valid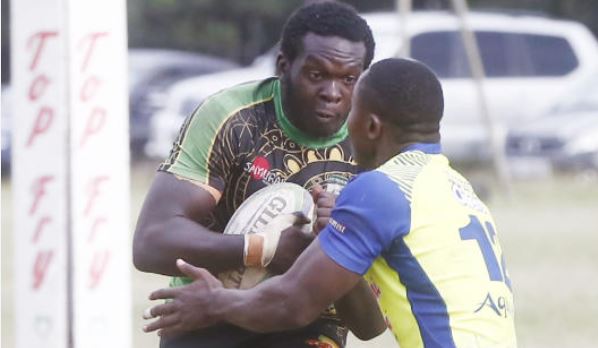 It is an action-packed weekend in Nakuru, otherwise known as 'Naxvegas', thanks to its rugby bug.
The town, which rugby enthusiasts equate to Las Vegas in USA, is often billed as rugby's second home after Ngong Road in Nairobi.
The confirmation waits on the pitch at Nakuru Athletics Club, where an ambitious talent development programme is underway.
Excitement spiced up with silky screams of children cheering the contests have always these headlined the high-octane matches for 11 years, especially on Sunday afternoons throughout the season – thanks to Nakuru RFC who have produced the best age-grade rugby programmes in Kenya.
Kenya Rugby Union regional development officers, Lamech Ongati and Felix Oloo, say that Nakuru's age-grade rugby started as a programme for the primary schools in Nakuru in 2009. It was started as a feeder programme for Damu Changa to Nakuru field strong teams at the annual Safari sevens schools' category.
At the time, the Safari sevens schools' category fielded only those aged 16 years and above. Lamech and his counterpart, the late Ogeto started the idea of an under-16 category in Nakuru, which the late Eric Situma supported.
Situma embraced the Under-13 to Under-5 age grade categories and later identified a few schools to start the programme with one of those schools was Newlife Academy where Felix Oloo was a teacher. Oloo commonly known as "Ade" was a Nakuru player at the time and would later progress to be the team's head coach. He is currently serving as the Kenya Lionesses' head coach.
"When the programme kicked off, we had all the U-13s training at Newlife Academy while the 14-18-year-olds trained at the Nakuru Athletics Club. In 2013, Reading School in the United Kingdom invited Nakuru's Under-13 boys' group to compete in a sporting festival at Abbey Rugby Club.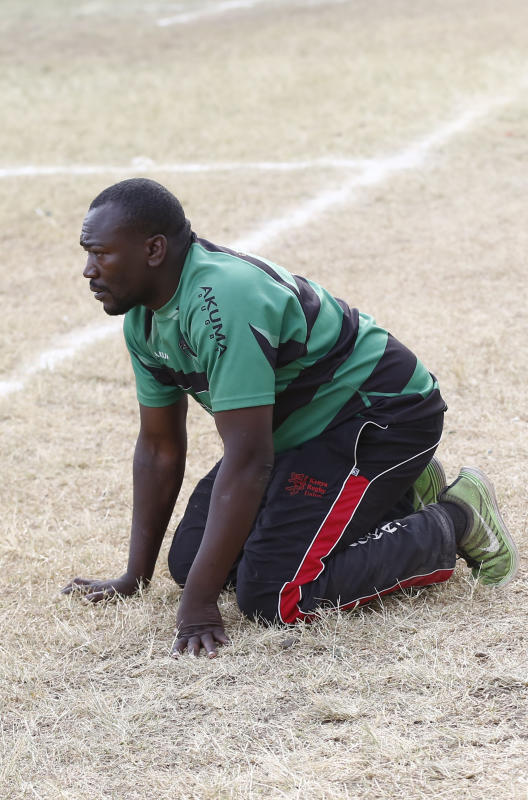 Having seen this milestone achieved, the girls in these schools took it as their motivation and they also joined the training sessions."
With time, some of the girls transitioned into coaching with the assistance of Lamech. Noreen Liyosi and Beryl Akinyi two of Kenya's best match officials were among the group of girls who went through this path.
Situma went ahead to introduce rugby to the "Sure 24" school and asked Lamech to take charge of that program. The school continues to produce great rugby players having numbers of up to 300. With his GIR certification, Lamech trained a handful of teachers in other schools within Nakuru on the sport and once they learned the ropes, the schools in Nakuru formed and strengthened their rugby teams both in primary and secondary.
The fruits of their labour have been witnessed in the recent past as the schools display their skilful talent during the Nakuru 10-aside tournaments and Prinsloo Sevens.
"Some of the age-grade players who progressed to senior sides volunteer at the training sessions we continue to have in the different schools within the Rift Valley. We've had a few of our age-grade players represent Kenya in various competitions. Monate Akuei has played for Kenya Simbas, Harold Anduvate and John Okoth have represented Chipu before getting call ups to Shujaa and Simbas respectively. When it comes to the girls, all the Nakuru RFC girls in Lionesses Sevens and 15s teams are products of our age-grade programme; the likes of Grace Adhiambo, Veronica Wanjiku, Vivian Okumu, just to name a few," he said.
A number of the Menengai Oilers Rugby players went through this age-grade programme and these young players picked up from a young age, he said.
Ongati and Felix Oloo encourage more clubs to invest in age-grade programs as it creates a feeder program for the senior sides thus clubs will continue to have a big pool of players.
"You develop skills and the full understanding of the sport at a young age, when they grow into the senior sides, there's very little to be done as they already know the basics," said Ongati.