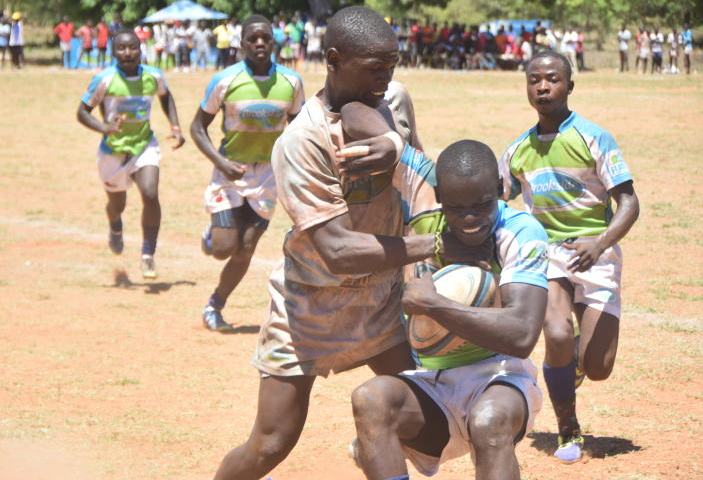 When this year's Secondary Schools games began in February, Upper Hill just like every other champion, dreamt big.
With their goals crystal clear, they set out on a mission to successfully defend their titles.
SEE ALSO: Doping: Wilson Kipsang digging in for a fight with World Athletics
Even so, they lost 11-8 to Dagoretti High School in Nairobi Region rugby 15s final and with that loss, all their dreams were shattered.
They lost the regional crown and also relinquished their national and East Africa gongs.
SEE ALSO: This may not be the time for captains to resume league matches
Despite suffering three losses in one match, they refused to dwell on that otherwise painful and forgettable loss and quickly shifted their focus on the rugby 7s contest.
Their courage paid off when they went all the way to the nationals and dethroned last year's winners Laiser Hill Academy.
SEE ALSO: Real Madrid close on title as Ramos late show sinks Getafe
"Our main objective was to retain the 15s national and East Africa titles but when we tumbled, we chose not to focus on what we had lost but on what we could still gain," Upper Hill Coach Maurice Okumu said.
Okumu says Upper Hill have now set their eyes on the East Africa crown during the games that begin on Friday in Arusha and are eager to make their second chance count.
"Our aim is to win the title. We have prepared well and the team is in good shape. We have a blend of talented players who are eager to win trophies. We have been training with our opponents and I believe the boys are ready for that assignment," said Okumu.
The coach added that he expects tough challenge from Kenyan sides as well as the Ugandans who have been improving since the introduction of the shorter version of the game in 2015 games held in Huye, Rwanda.
"We don't expect our opponents to let us have the title the easy way, which means we need to be ready for battle. Champions Laiser Hill go to the games wounded and I think they will give their all because it is the only title they can defend. St Peter's Mumias are also tough, same as Uganda's Jinja and Hanna International," added Okumu.
Captain Brian Kimani is expected to spur is charges to glory.
"Every player in our team is special, each one of brings to the team different skills and strengths and we will utilise on that to win games. We are determined to return home as the 2019 rugby 7s champions," Kimani said.
Upper Hill will bank on the services of props Kimani and Mubarak Wandera, the dependable centre Pius Odera, winger Calvin Kahindi, scrum-half James Mwangi and last man Solomon Maleu.
Laiser Hill, who lost their national crown in April, will be looking to hang on to their East Africa trophy as they chase for points in the round-robin championships.
Okeeswa will represent hosts Tanzania while Kiira Collge will complete the Ugandan lineup.