Drivers await women-only rally battle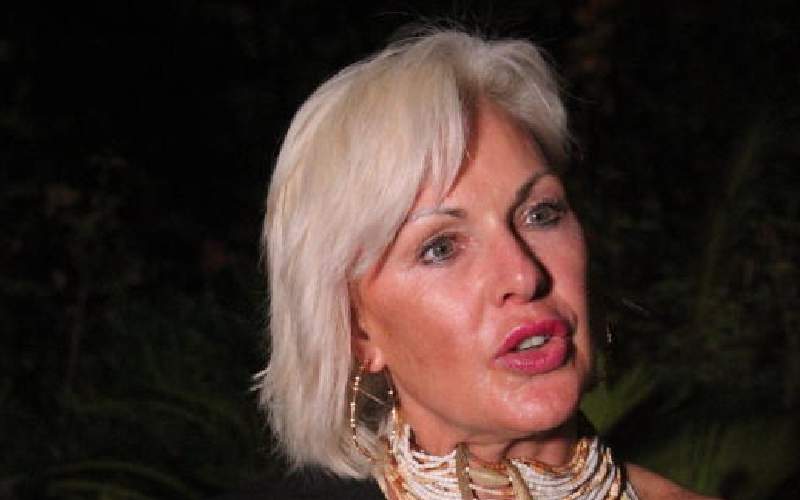 The clock is ticking towards 2022 women-only safari rally -the first of its kind in the Sub-Sahara Africa.
It will no doubt whet Kenya's insatiable appetite for rallying. And Kenya's women rally drivers seem to be making impressive strides ahead of the showdown.
Lisa Christofferson, the founder of Lioness -a team that brings together former and active rally drivers in the country, said the sport has created vision, strength and solidarity among women as well as strong bonding.
"We would agree that if you get them off the road, our economy will be affected. Most of us would not put food on the table or educate their children," Christofferson said during a funds drive to empower the Lioness at Gigiri, Nairobi, on Saturday evening.
Cabinet Secretary for Sports Amina Mohamed and former Maendeleo Ya Wanawake chairperson Zipporah Kittony attended the event which was marked with pomp and colour.
Organisers of the rally are yet confirm the route; whether it will be held from Turkana to Mombasa or Nairobi to Amboseli, but anxiety is surely boiling up.
For many years, Christofferson said, Kenyan women rally drivers have been kept on the back burner.
"Over the years, Kenyan women have had little access to motorsport or even feature in history apart from cheering and spectating. Today, the Lioness have emerged as the leading light. As a group, we started to coalesce during the 2021 World Rally Championship in Naivasha. We realised that there was a large group of women jumping up and down along the roads. And, more importantly, the rally was led by our CS Amina. We felt so fortunate. That spark the lit," she said.
"We have now started to write history of Kenyan women in motorsport. Rallies and endurance driven by the Lioness stand out as extra ordinary humanitarian and environmental journeys."
"Beautiful films, showcasing the beauty of our country, our people and the scenery, make our Safari Rally a win-win for Kenya and all sports enthusiasts," she said.
The World Rally Championship route in Naivasha had many hills and triple caution jumps which sparked off laughter and the shared bonds notwithstanding the intense competition.
"There is, however, so much more to our mission. We will bring change and each event will payback. There are those that have gone before us and we are grateful for their wisdom and inspiration," she added.
The Lioness paid glowing tribute to the late Orie Rogo Manduli, who was among pioneer female rally drivers in the country.
Elizabeth Orie, the elder daughter of the late Manduli, said they will strive to fit into their mother's shoes.
"As a family, we will ensure at least one of us takes part in the competition. We will honour her and other pioneer rally drivers. She really loved the sport," she said.
Wanjala Sio, the treasurer of Lioness, said Manduli's legacy will inspire many generations.
Christofferson said motorsport has its highlights in the partnership between sport, community and environmental conservation.