Excitement as ICEA Lion Golf Series resumes tomorrow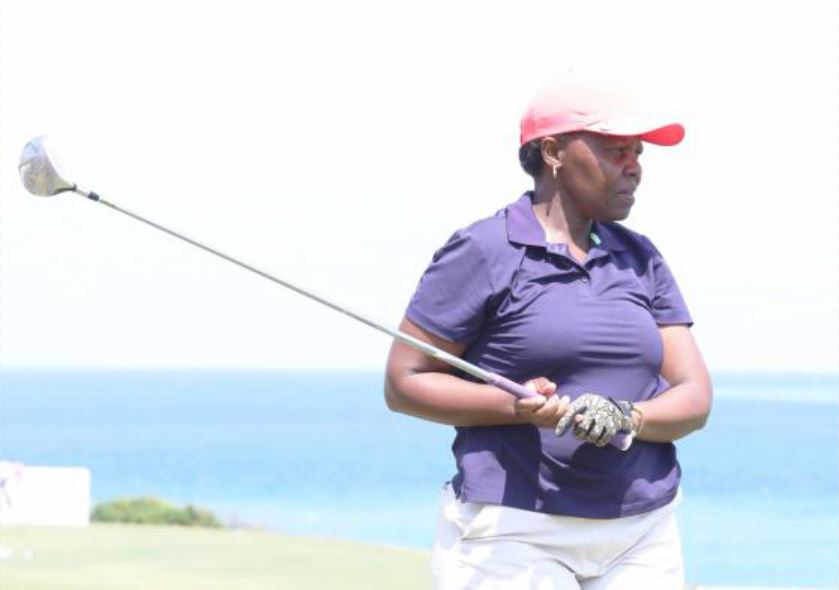 There is palpable excitement as action resumes with 150 golfers teeing off the ICEA Lion King Of the Course 4th series golf tournament at the par 72 Machakos Golf Course in Machakos County tomorrow.
The day-long 18-hole stableford event has also attracted a number of golfers including defending champion handicap 16 Ken Chebii.
The event starts from 6am for the morning team with the flight of A.Kioko, E.Kimeu and N.Masaka while the last team in this section will be at 8.56am with the team of K.Muthengi, P.Kimatu, Joe Mboya and J.Muthengi.
Afternoon flight starts at 11.04am with the team of W.Gichui, W.kamau, D.Sifunah and P.Mwiruri.
Club captain Charles Kimiti spearheads the afternoon group that includes E.Ngethe, P.Mukuria and S.Mwitari while the last group will be teeing off at 1.08pm with the team of J.Ndunda, S.Kona, professional golfer Alfred Nandwa and K.Ngumbao.
Kimiti said they are excited to host this year's opener which brings together golfers from all over the country.
"The series started five years ago and has in the last two years been curtailed by continuous lock downs following the COVID-19 pandemic. But we believe this year the series will do a complete circuit from Machakos to Thika Green, Ruiru, Nanyuki, Nandi Bears and Nyali Golf club culminating to a grand finale back here at Machakos in January 2023," said Kimiti.
Kimiti said the club takes pride of their continued partnership with ICEA Lion.
"Machakos golfers are prepared to go the full length of the series and this year we expect a huge turnout in all the events. We also welcome all to come and enjoy the friendly course dotted with picturesque Iveti, Mua and Kiima Kimwe Hills," said Kimiti.
The series will then move to Thika Greens on January 14 2022 for an 18-hole club night and then to Ruiru Sports Golf Club on January 15 which will play host to the series with an expected field of over 250 golfers gracing the event.
From Ruiru the series will move to Nanyuki Sports Club on January 22 and thereafter to Nandi Bears in May.
Nyali Golf and Country Club will be the host in October and the event will culminate at Machakos in January 2023 where the top ten winners in each club will battle it out in a grand finale of the ICEA Lion King of Course Annual Circuit.