State of the game: Which way Kenyan football?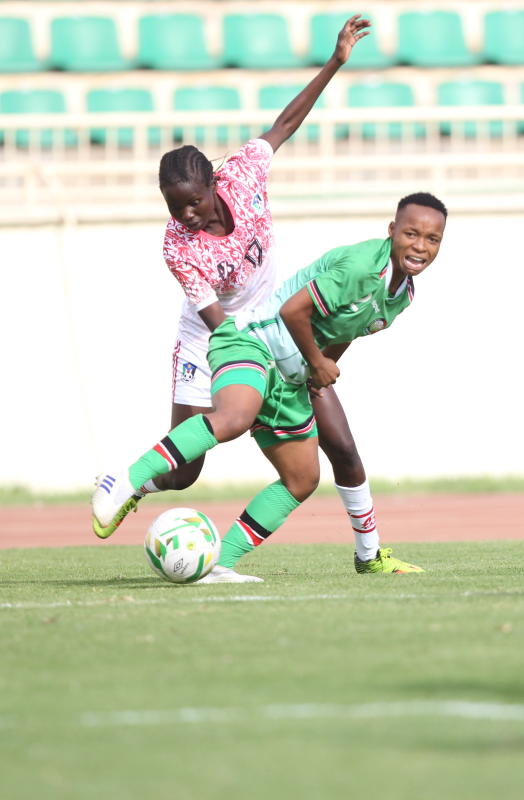 There is a divided opinion on the current state of the Kenyan football and what should be done after the recent omission of national women's football team, Harambee Starlets, from the final round fixtures of the 2022 African Women's Cup of Nations (AWCON) qualifiers.
Starlets players' dreams of returning to the continental showpiece after their 2016 debut in Cameroon were shattered after the Confederation of African Football (CAF) rubber-stamped Uganda's Crested Cranes qualification to the finals slated for July 2-23 in Morocco at their expense.
Kenya was to travel to Uganda for their first leg match on Wednesday before a return leg in Nairobi on February 22, but the two-legged fixture was cancelled last month after CAF Secretary General Veron Mosengo-Omba received a letter from former Football Kenya Federation CEO Barry Otieno claiming that, the Kenyan FA is unable to independently plan and successfully execute any international matches.
And with both the world football governing body Fifa and CAF having stood with the disbanded FKF officials since the FKF Caretaker Committee was installed by Sports Cabinet Secretary Amina Mohamed on November 11 2021, it seems Starlets' failure to participate in the final round of the qualifiers could just be the tip of the iceberg.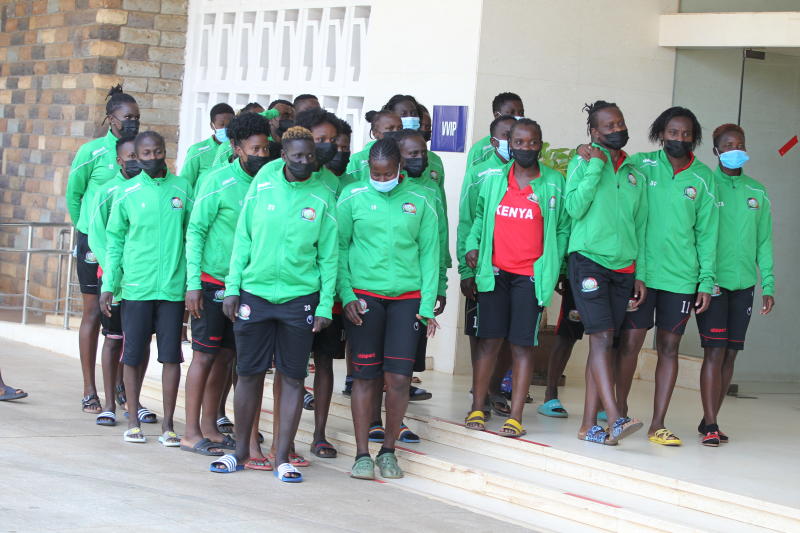 Just like Starlets, other Kenyan teams risk being locked out of upcoming Fifa organised competitions including the 2022 African U-17 Women's World Cup Qualifying Tournament, 2023 Africa Cup of Nations Qualifiers, Champions League and Confederations Cup among others.
While some of football administrators and presidential aspirants are calling for the formation of a Normalisation Committee with blessings from Fifa, others are backing the Retired Justice Aaron Ringera-led Committee to perfectly finish off the job. The Caretaker's term is set to expire in May.
In an open letter dated February 17 to Sports CS Amina Mohamed, former FKF president Sam Nyamweya urged her to reconsider engaging CAF and Fifa to end the impasse.
"The role and input of Fifa on the football landscape and ecosystem cannot be underestimated; their hold on the international platform is firmly in their hands," said Nyamweya.
"It is my position and advice that you seriously consider downsizing the FKF Caretaker Committee, invite Fifa and CAF to send representatives to the Committee and reconstitute the Committee as FKF Normalisation Committee.
"This is the only available route that will appease Fifa & CAF and avoid sanctions from the two bodies."
Nyamweya's sentiments were echoed by his former deputy Sammy Sholei who termed the current state as 'chaotic'.
"I think we are in a vacuum probably a few of us know the position. It might me in a deep end, a place we can't redeem ourselves. Fifa only recognises affiliated countries and federations. Until Fifa decides they want us to sit down with the Kenyan authority, we will not be playing in international matches," Sholei told Standard Sports.
"There is a big confusion in our game. I was surprised to see the Caretaker visiting the IEBC offices. I've not been campaigning because we don't have a roadmap to elections. Since FKF is disbanded Fifa must have representatives in the Normalisation Committee. If we stick with the Caretaker, we are not going anywhere."
But for former CECAFA Secretary General Nicholas Musonye and presidential aspirant Twaha Mbarak, the Caretaker has what it takes to streamline the game and conduct fair elections.
"To be honest, we are in a very bad situation. Barry (Otieno) made a mistake. Writing the letter to CAF was a sabotage of the highest order. I'm disappointed the girls have been denied a chance to go to AWCON finals. The taxpayers' money has just gone into drain like that," said Musonye.
"The Caretaker should be there temporarily, they have the authority to move fast and normalise our football as the governmen
Related Topics