Gender Parity: Both Men and Women teams to receive equal share from FKF
FOOTBALL By Mike Kihaki | December 16th 2021 | 2 min read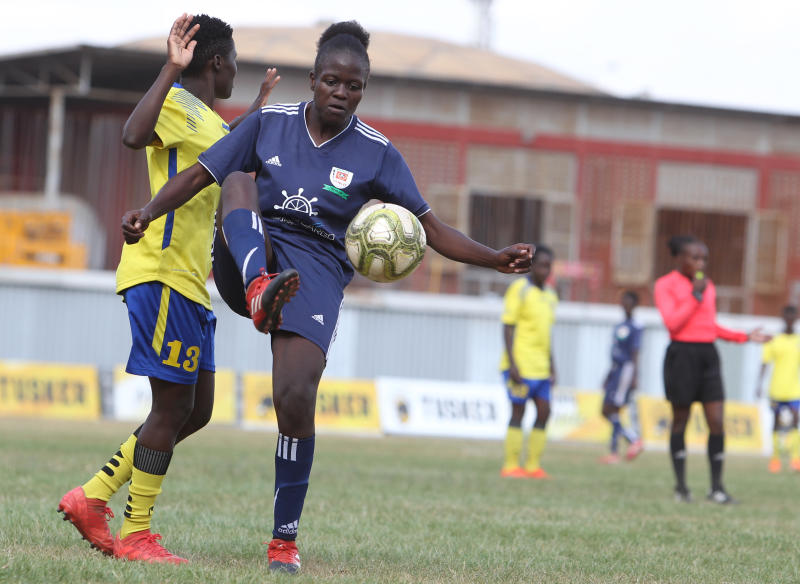 The Women Premier League side have a reason to smile after the caretaker committee indicated that they will be entitled to equal portions as their male counterparts.
Speaking at Nyayo National Stadium in Nairobi, the committee said both men and women teams will receive equal portions as men teams playing their trade in the top-flight league and the second tier National Super League (NSL).
"The caretaker committee announced Ksh. 300,000 to the Premier League clubs and Ksh. 250,000 to the NSL clubs. At the same time, we would also like to bring to the attention of the public that the caretaker committee has also announced the same amount of money to the Women Premier League clubs and the Women Division One league," Anthony Isayi, treasurer to the committee affirmed.
The Ringera led committee further said that the delay in disbursement of the Ksh. 300,000 and Ksh. 250,000 grants to Football Kenya Federation Premier League and National Super League clubs was occasioned by the many procedures required before approval.
"We are working on the logistics. We are in the process of opening a bank account which of course requires a lot of clearance both from the Ministry (Sports) and Treasury. Because we have all the information from clubs, once that is completed, we will wire money to the clubs as soon as possible," said Oluyundi.
He reiterated that the leagues had resumed smoothly and thanked all stakeholders for their cooperation urging all football bodies in the country to align themselves with the Sports Act 2013.
"The committee calls upon all clubs and associations to ensure that they fully comply with the requirement of the Sports Act to be able to run football activities at the grassroots. Clubs are further advised to deal with branches and associations that are compliant and where in doubt to verify this information with the Sports Registrar," said Luyundi.
Part of the responsibility of the committee, which was formed by Sports CS Amina Mohamed on November 11, was to ensure compliance with the Sports Act, so that new elections can take place within six months.
In addition, the Chairlady of the Women's Leagues sub-committee, Neddy Atieno confirmed the Kenya Women Premier League will resume this weekend as had initially been planned.
"There is no change in regards to the Kenya Women Premier League kick-off. As you know, we have Africa Women Cup of Nations qualifiers in February so we must keep the players active," said Atieno.?