Kenya secures Fifa backing to audit troubled Football Kenya Federation, Sports Principal Secretary says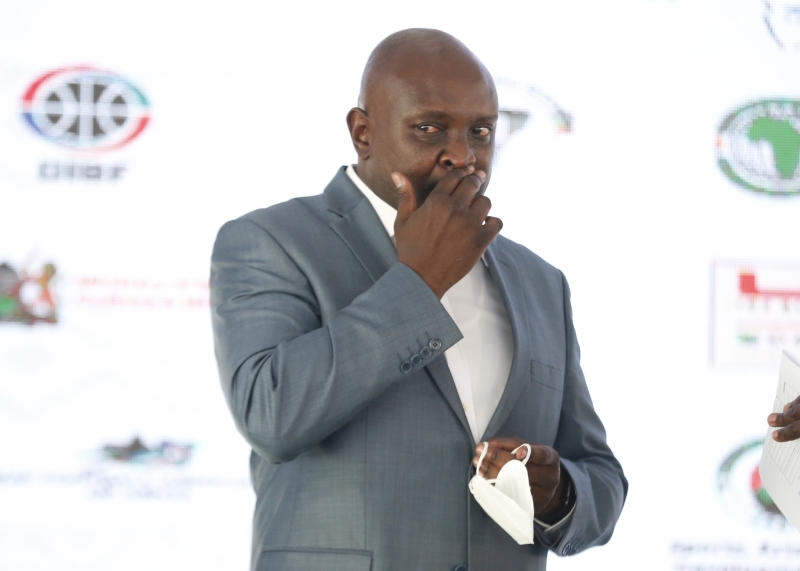 The Principal Secretary in the Ministry of Sports Joe Okudo has said the Government has secured the backing of world football governing body, Fifa, in its bid to inspect Football Kenya Federation's (FKF) accounts.
The PS said this when he appeared before the National Assembly's Public Accounts Committee (PAC) Tuesday to shade light on the Sh244million advanced to FKF for the 2019 Africa Cup of Nations in Egypt was spent.
The Sh244million may, however, turn out to be only a tip of the rhinoceros' horn given a trove of evidence of plunder at FKF, which a whistle-blower is said to have submitted to the Directorate of Criminal Investigations (DCI), Ethics and Anti-Corruption Commission (EACC) and the Directorate of Public Prosecution.
While the Sports Ministry is pursuing the public money, the whistle-blower and journalist Milton Nyakundi is pushing for a multi-agency investigation to unravel what he says are "suspicious financial transactions between accounts of FKF and its officials."
While appearing before PAC on Tuesday, PS Okudo said: "We have engaged and secured the backing of the International Federation of Association Football (Fifa) in our investigations. Federations have been hiding behind the threat of ban for government interference in sports federations."
Okudo added: "We wrote to the DCI on October 15, 2019 and there has been back and forth because the FKF rushed to court to stop the probe. However, the court two weeks ago allowed the DCI to move into FKF saying the federation has a case to answer."
The revelation comes on a day Fifa officials landed in Kenya even as FKF remained cagey on their identities amid a rising crescendo of financial impropriety at the troubled football body.
The Auditor General, an independent office established under Article 229 of the Constitution of Kenya, has raised the red-flag over refund to FKF President Nick Mwendwa amounting to Sh11million between April 25, 2019 and November 29,2019 that lacked requisite documents or authorisation.
In its 2019/2020 report the Auditor General noted that the FKF's payment documents totaling Sh57,006,844 paid in respect of allowances and bonuses to Harambee Stars players and technical bench who travelled for the Africa Cup of nations camps in various counties were not supported by approved rates.
"Further, bank statements and cashbooks were not availed for audit review to confirm amounts transferred to the bank for payments," Auditor General Nancy Gathungu noted in the report.
FKF moved to the High Court on October 1 last year seeking to stop the DCI from investigating them. However, the High Court Judge J.A Makau dismissed Mwendwa's case saying it lacked merit, was premature and speculative.
Nyakundi had petitioned the BFIU and the Ethics and Anti-Corruption Commission to investigate fictitious transactions at Kandanda House, including direct transfer of funds from the federation's to Mwendwa's personal accounts.