FIFA officials expected in Kenya as government seek audit queries at Kandanda House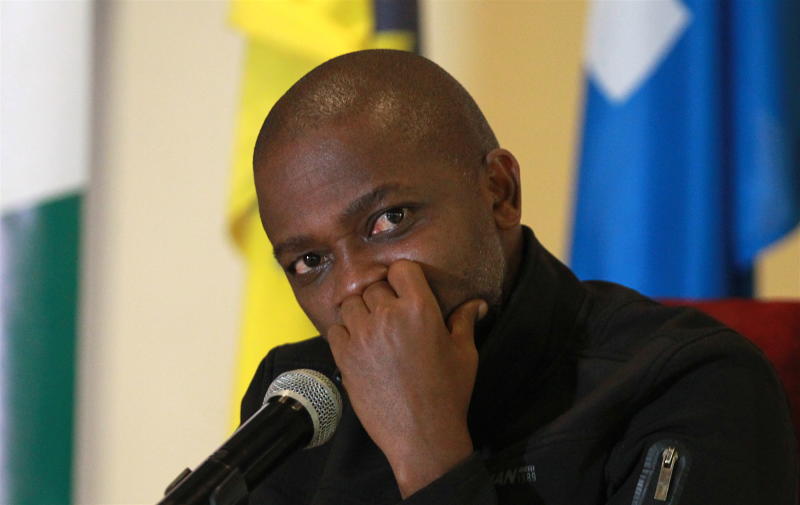 An anonymous "high profile" FIFA officials are expected in Kenya today at a time when the government has called for an audit at the Football Kenya Federation.
Sports Cabinet secretary Amina Mohamed last Friday directed the Sports Registrar to inspect the federation's accounts.
Amina's directive came just a day after the High Court ruled on a case by FKF president, Nick Mwendwa, seeking to stop the Directorate of Public Prosecutions (DPP) and Directorate of Criminal Investigations (DCI) from investigating and arresting him for alleged misappropriation of public funds.
And as the government jump in to start the auditing process, top FIFA officials whose names and designations have been kept top-secret by the federation, landed in Nairobi to undertake unspecified mission.
Goal.com quoting a highly-placed source at the troubled FKF, Tuesday, said: "It is true Fifa has sent three officials into the country and they will be here for at least three days, they are coming to follow up the issue of FKF accounts being audited and they are simply not happy the government is asking for the same."
The Goal.com report added: "The main reason Fifa are irritated is that they always audit FKF accounts and they have never seen anything wrong with the accounts, they are the ones who give FKF money and they do a yearly audit, so Fifa is not ready to see someone else audit the account for FKF."
While the visit by the FIFA officials could be seen as an attempt by Zurich to intervene on the matter, the government will be seeking answers from Mwendwa on the expenditure of the Sh244 million the FKF were given for the 2019 Africa Cup of Nations.
Mwendwa is under the radar of the Directorate of Criminal Investigations' department, the Banking Fraud Investigations Unit (BFIU) over suspicious financial transactions.
Additionally, FKF cannot account for the FIFA funds that were meant to be used in purchasing the Outside Broadcasting (OB) van.
FKF paid Sh125 ($1.35million) to a British firm - WTS Media Group Limited that went into administration subsequently dissolved on July 14 this year.
The firm was put under administration on April 1, 2019, with FKF listed as an unsecured creditor.
Last year, CAF and Fifa released Sh150 million ($1.5million) to cushion national associations against the effects of Covid-19.
While the Football Associations of countries such Rwanda and Uganda channelled the funds to teams in the first and second division, and even women's premier league, FKF claims that they used part of the money to pay outstanding dues that were owed to former coach Adel Amrouche.
FIFA also gives its Member Associations in excess of Sh100 million ($1million) annual operational budget.