Kenyan boxers confident of boxing their way to glory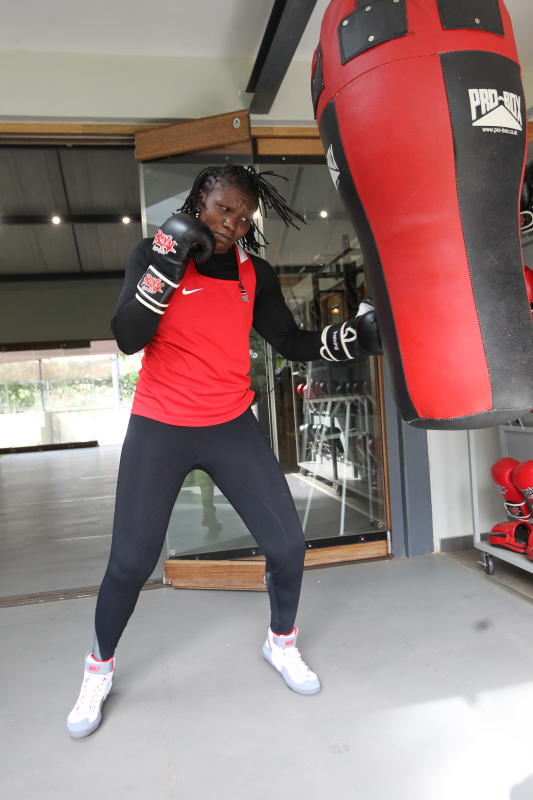 As Kenya prepares to redeem its image in the global boxing arena, boxers have expressed confidence they'll register positive results.
The Kenyans are taking part in the Africa Zone Three Championships that started yesterday Kinshasa, Democratic Republic of Congo.
Team Captain Nick 'Commander' Okoth said they are in the championships as one of the best teams in the continent which has put pressure on them to register impressive results.
As the most capped player in the 23-member-playing squad, Okoth warned the pugilists not to box for the sake of boxing but do it with purpose.
"We should not box for the sake of throwing punches but do it with some purpose and do it skillfully with an aim to win and proceed to the next round and possibly win more medals," Okoth told Standard Sports.
Deputy captain Elizabeth Andiego said they go into the tournament knowing very well they are still faced with three major international championships before the end of the year.
"This tournament acts as a platform to prepare ourselves for the three major international championships that follow later but we must ensure we do it well in order to give us courage and confidence in excelling in the other three international championships," said Andiego who's an AIBA Level One coach.
The other major events Kenyan boxers will take part in are the Africa Boxing Championships to be hosted in Mauritius in June, World Women Boxing Championships in Istanbul, Turkey from May 6-21 and Commonwealth Games in Birmingham, England from July 27 to August 8.
Andiego said the global championships and the big games rank first in their calendar of events and therefore all players should take advantage of the Kinshasa championships to improve their ratings.
"The two championships (World Women Boxing Championships and Commonwealth Games rank first at this time and therefore our participation in the Africa Zone Championships gives us a better platform to improve on our ratings," she said.
Head coach Musa Benjamin warned players before departure that their selection in the two tournaments would depend on their performance in Kinshasa.
Former national welterweight champion Elizabeth 'Jaber' Akinyi who has since switched to the middleweight said she was ready for the contest.
"We have prepared well under our able coaches and we are ready to rumble and come back home with medals so that I can earn a place for the Istanbul and Birmingham Championships," Akinyi said.
Related Topics