Okwiri books Boxing Day date with Ghanaian
BOXING By Ben Ahenda | December 15th 2021 | 2 min read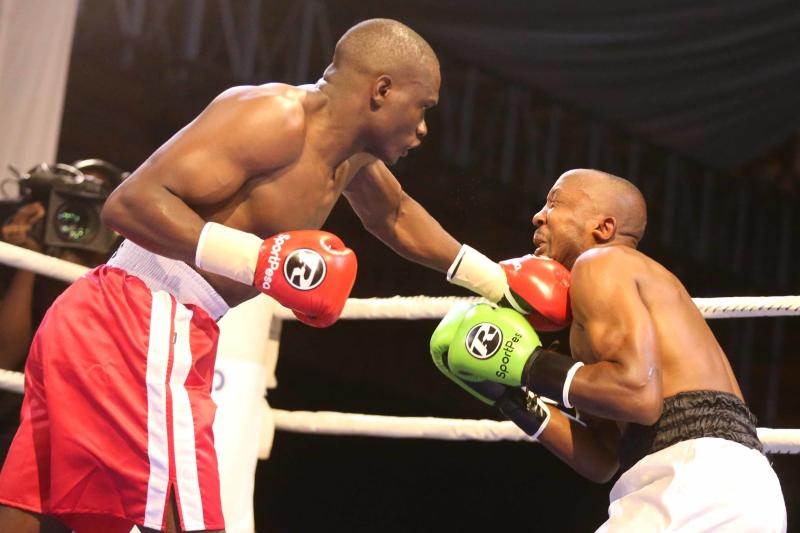 Former Africa Boxing Union super middleweight champion Rayton Okwiri has secured a World Boxing Federation Africa super middleweight title fight against Joshua Allotey of Ghana in Accra, on December 26.
After a series of aborted fights, which Okwiri needed in order to get favourable rankings by global professional bodies that could catapult him to a world title, the match against Allotey, whose record stands at 16-10-0, couldn't have come at a better time for the Kenyan boxer.
His fight against Allotey will be the toughest in Okwiri's professional boxing history since turning pro on January 10, 2017.
Kenya Professional Boxing Commission (KPBC) Assistant Secretary General Julius Odhiambo confirmed having received Okwiri's request to fight in Ghana but was awaiting to see the contract signed between the two boxers and their promoters.
"What awaits the approval of the fight is for KPBC to see the written contract between promoters of the two fighters before we approve it. Some promoters can be cunning when it comes to such fights," Odhiambo told Standard Sports.
"This is why we want to ensure that Okwiri does not fall in the wrong hands because our work is to protect the interests of Kenyan professional boxers within and outside the country," he added.
Odhiambo warned Okwiri not to underrate his opponent as the Ghanaian is a seasoned player.
However, Okwiri who has so far fought in nine bouts winning eight (six knockouts and one draw) is not shaken by Allotey's record.
"I have fought many tougher opponents in Amateur Professional Boxing (APB) championships and I'm ready for him (Allotey), but I will not take it easy as Ghanaians are known to be tough boxers," said Okwiri.
The unbeaten southpaw Kenyan boxer has been training at Advanced Gymnasium (Opposite Mater Hospital in South B Nairobi).
He was set to face World Boxing Federation super middleweight champion Charles Maluchi of Zimbabwe in Dar es Salaam on December 31, 2021.
This was after his non-title fight against Enock Musambuzi, which had been scheduled for November 26, 2021, aborted.
Earlier on October 14, Okwiri knocked out John Serunjogi of Uganda in the eighth round of the non-title fight at the same venue (Dar es Salaam).
"I met the Kenya Professional Boxing Commission officials last week and we discussed at length all details pertaining the fight so I'm going there with their full backing," said Okwiri, who leaves for Accra on December 22.