Former world flyweight champion Muchoki receives another certificate from International Boxing Association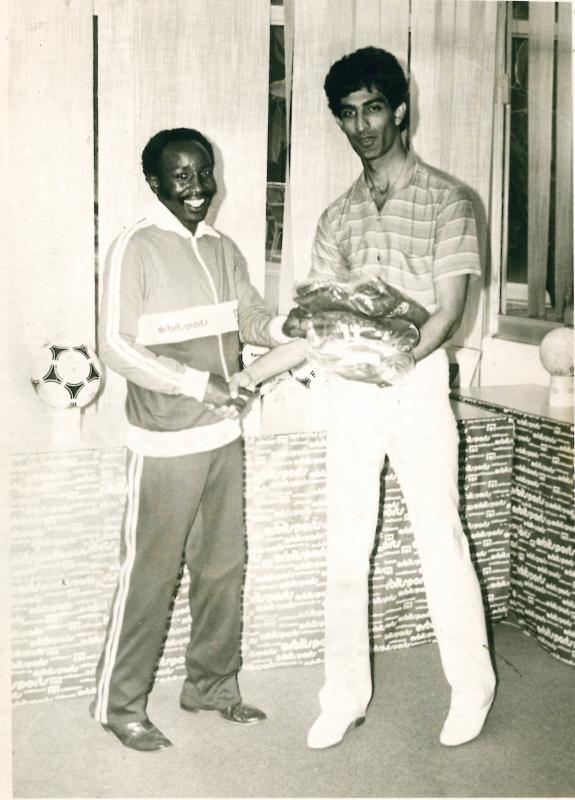 The 1978 World Boxing Championships flyweight champion Steve Muchoki has received a replacement certificate from International Boxing Association for his earlier exploits as a world champion.
The certificate was issued to Boxing Federation of Kenya Director of Communications Duncan Kuria through orders of International Boxing Association President Umar Kremlev in Belgrade, Serbia at the end of the 21st World Boxing Championships over the weekend.
It was presented to Kuria by Beijing Olympics super-heavyweight gold medallist Roberto Camarelle of Italy.
This follows an earlier appeal by Muchoki to AIBA President Kremlev for a new one when he toured Nairobi last year after he had lost the original certificate.
Muchoki was the first African boxer to have won a gold medal at the world championships in Belgrade in the then Yugoslavia Republic when he defeated the then Olympic and world champion Jorge Hernandez of Cuba in the finals of the flyweight championships.
"This is good news to me to have been issued with another new certificate after I had lost the original one in unclear circumstances," Muchoki told Standard Sports.
Muchoki said the ambition of any boxer is to become a world champion and the federation should ensure Kenya produce more global champions as was during their days in the seventies and eighties.
He thanked BFK for their efforts to ensure he received the replacement certificate.
Boxing Federation of Kenya Director of Communications Duncan Kuria said it was their work to ensure all former and current boxers are given the required respect and honours that befits their status.
"Our work is to ensure the boxers are given their due respect in retirement and when active in their careers," he said.