Okwiri set for ABU fight against Uganda's Serunjogi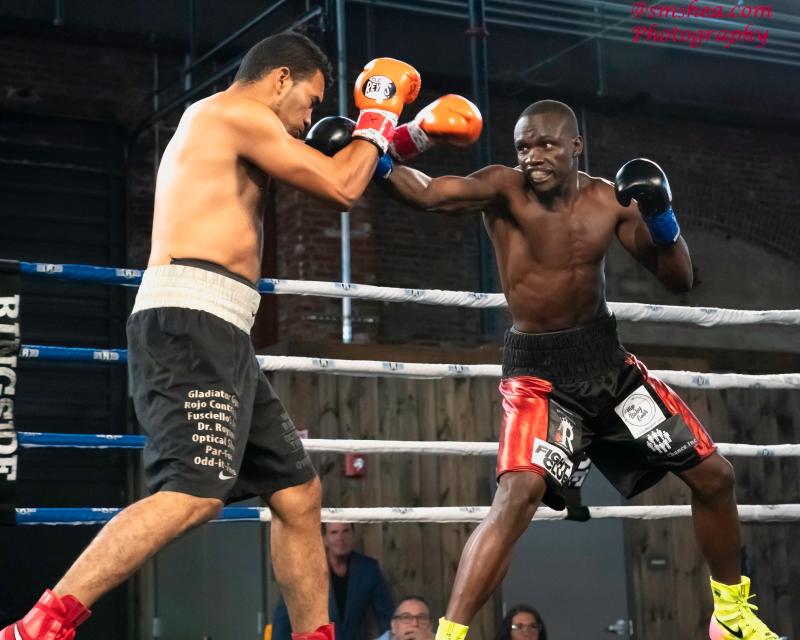 Africa Boxing Union (ABU) super middleweight champion Rayton Okwiri is ready for another epic duel against Uganda's John Serunjogi in a 10-round non-title fight in Dar es Salaam, Tanzania tomorrow.
Two months after knocking out Fidel Munoz of Colombia in another non-title fight in Portland Okwiri is taking each match planned for him with the seriousness it deserves.
"Winning a world title is and has been my dream and a dream for any professional boxer. Therefore, I'll not underrate any of my opponent in any match in my quest to win a world title, Okwiri said.
Okwiri who has had training sessions in the US in the past three months is in East Africa for the next three months where he's expected to feature in four non title fights. He arrived in Tanzania on Saturday.
After the bout against Serunjogi, he is expected to take on Enock Musambuzi of Zimbabwe on November 26 in Dar Es Salaam ahead of another bout in Mombasa on December 12.
He (Okwiris also expected to face off with a European opponent in Dar es Salaam on December 26 before he proceeds for New Year's Holidays in Boston.
"All these bouts are meant to prepare me for a world title fight, which I don't know when luck will knock on my doors. But I'm determined to put the matter behind me," he said.
All these matches are being handled by Okwiri's manager Reynold Reyes in consultation with Tanzanian promoter Habib 'Don King' Halahala.
Yesterday, Halahala said the weighing in medical check ups will be done this morning at 11am at Onoma Hotel in Dar es Salaam for all boxers programmed to take part in the one day competition.