Boxing: Okwiri set for another non-title fight against Serunjogi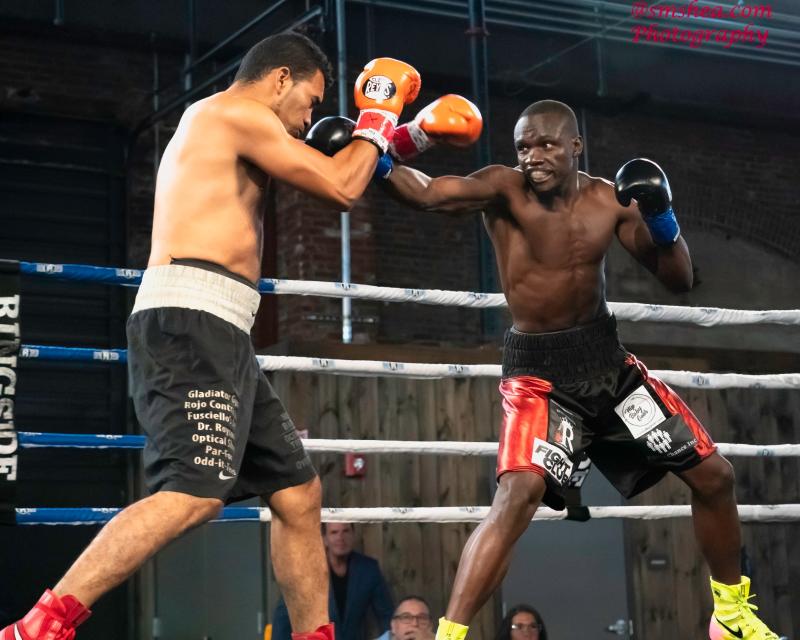 Two months after knocking out Fidel Munoz of Columbia in a non-title fight in Portland, Maine in the United States of America, Africa Boxing Union (ABU) super middleweight champion Rayton Okwiri is ready for another non-title fight.
This time round, he will be involved in a 10-round fight against John Serunjogi of Uganda in the ABU super middleweight non-title fight in Dar es Salaam, Tanzania on October 13.
Okwiri, who knocked out Munoz in the fourth round of the eight round fight a few months ago, is in no mood to lose any of his preparatory fights that could deny him a chance to earn a world title fight in the near future.
Since then, he has been training in the United States of America.
Okwiri is expected to win the bout to open doors for the second fight next month against either Enock Musambuzi of Zimbabwe or a boxer from Czech Republic.
"He (Okwiri) must play two matches to defend the ABU title. This is why we are preparing for him the two serious matches," said Chief Executive Officer of Win Win Promotions Habib Halahala from Tanzania.
Halahala said betting firm Sportpesa had paid for Okwiri's return air ticket from Boston, USA to Dar es Salaam.
The match (between Okwiri and Serunjogi) will be one of the seven curtain raisers of the main match of Abbusaos Sadik Championships heavyweight bout between Salim Jengo of Tanzania and Malawian Hannock Phiri.
Asked to comment on the remuneration for the two fighters, he simply said: "Definitely, they'll be paid well but at the end of it, the two players will be happy."
Kenya Professional Boxing Commission Deputy Secretary General Julius Odhiambo said they have sanctioned the fight.