Sarah Achieng, the Angel of war, ready for battle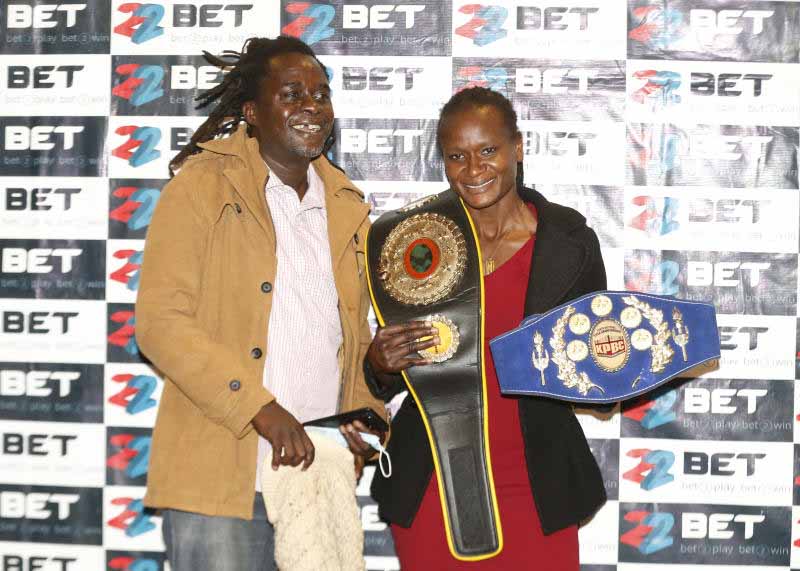 Universal Boxing Organisation (UBO) InterContinental female Lightweight champion, Sarah Achieng, is ready for battle.
She will take on Ruth Chisale of Malawi in a 10-round Commonwealth Light welterweight title bout at Charter Hall in Nairobi, on October 2.
Achieng, who is also known as The 'Angel of War', will test her skills against an impressive Chisale, who boasts an imposing record of 10 wins, six through knockouts.
"I'm promising my fans that the vacant belt will remain at home," Achieng told Standard Sports in Nairobi, yesterday.
"I have done my homework well. I'm going to stop her winning streak," Achieng warned.
For the last three months, Achieng has been upping her training at the Kariobangi Social Hall Gym, just to in shape ahead of the crunch tie.
The Kenya Professional Boxing Commission (KPBC) postponed the bout twice due to Covid-19 pandemic and lack of sponsorships.
But yesterday, betting firm 22Bet Kenya came on board to support Achieng's bid for glory.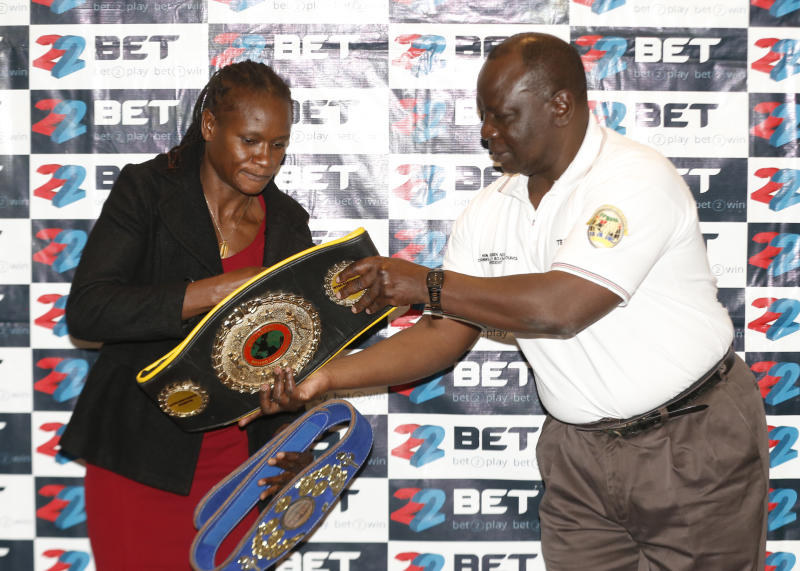 "I feel my body is in great shape now, I'm well prepared," she said.
With just 10 days to the encounter, Achieng is working on her reflexes, focus and mental toughness.
"My coach and I have worked on ducking the punches and my move-outs are excellent. We have also worked on our attacks, in-close-fight techniques, sparring, speed-work and endurance," she said.
Even though she has taken long to return to the ring due to Covid-19, Achieng still believes her thirst for the belt won't be affected by the ongoing pandemic.
She believes the bout will end in her favour because Chisale has swapped weights from middle to Light welterweight.
"It's the first time I'll be meeting the Zambian. I'm currently studying her moves on YouTube," she said.
Achieng insists she feels no pressure to deliver victory at home.
"I have been focusing on power lifting to add stamina and working on my ring movement and distance control," she said.
Decorated Achieng, who turned professional on August 9, 2008, is a former East and Central Africa female featherweight champion, a crown she won on September 1, 2012 and successfully defended it three months later.