How KPA women and men teams dominated KBF Premier League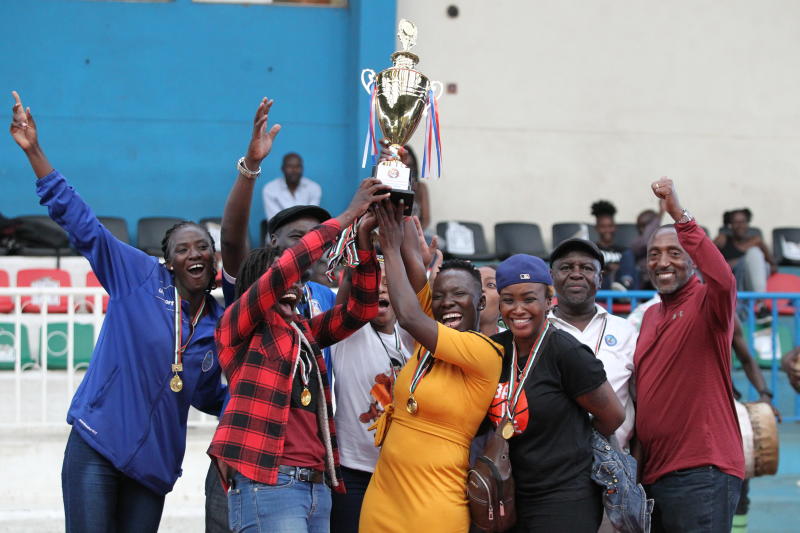 Kenya Ports Authority (KPA) is the team to beat next season after dominating the 2021-2022 Kenya Basketball Federation (KBF) Premier League.
KPA teams won the men's and women's titles as the Coastal region took the basketball bragging rights away from Nairobi.
In the men's league, KPA dethroned Ulinzi Warriors after coming from behind to win the best of five finals series 3-2 while their counterparts also dethroned Equity Hawks after winning the series 3-1.
Furthermore, KPA teams also produced the 2021-2021 KBF Premier League's Most Valuable Players.
Kenya Lioness point guard Natalie Akinyi took the MVP award for the women's league while Kennedy Wachira was voted the men's MVP.
What was KPA's secret weapon which they used to dominate not only one league but two?
KPA team manager Christopher Ogutu said it all started with their sponsors investment and early preparation for the season.
Speaking to Standard Sports, Ogutu attributed their success to the commitment by KPA management in supporting both teams.
"We recruited well and we had the chance to train together for longer periods than before and that helped in building the chemistry.
"Unlike before, we incorporated many young players in the team that balanced the team in terms of energy and experience and through constant support and hardwork in training we reached the top," Ogutu said.
Both teams will represent Kenya at the 2022 annual Basketball League Africa (BAL) and Zone V championships and Ogutu says they are going to do massive recruitment to try and conquer Africa after dominating in Kenya.
"We can't stop here. We want to do well in African championships especially BAL and we are going to invest more in new players locally and even internationally in a bid to take the clubs to the next level," Ogutu said.
KPA women's coach Anthony Ojukwu said they are not resting and have started preparation for next season.
"We have seen big improvement for us this season. Players have shown character. We really worked hard for the championship through challenges brought about by the Covid-19 pandemic and I am glad we pulled through," Ojukwu said.
The former Kenya Morans player said they want to be the best in all the tournaments they will play.
Related Topics