Kananu's experience: How I got up after injury hit my career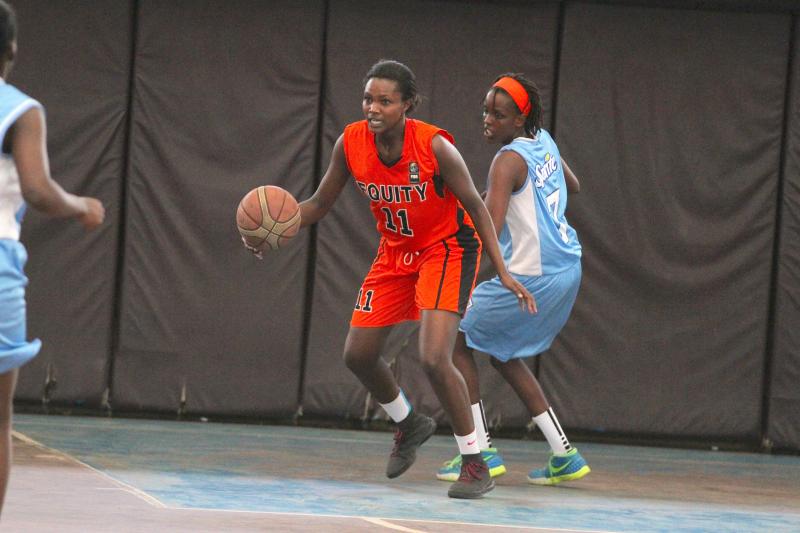 Second chance: The most common injuries that keep players out of action affect ligaments, and these take about nine months to fully heal
An Achilles tear turned October 25, 2019, into an unforgettable day for Equity Hawks basketballer Betty Kananu.
"When I got injured, I knew it was over. I knew my career was over and that I won't be able to walk properly again," says 28-year-old Equity Hawks basketball player Betty Kananu.
October 25, 2019, started out like normal for Kananu, but she was battling an injury that would soon change the course of day.
"That morning as we prepared to play JKL of Uganda in a tournament in Dar es Salaam, Tanzania, I just felt that things didn't seem right. I told the physician about my pain and I asked them not to leave me. I was experiencing a lot of pain in my Achilles, but I kept ignoring it and focused on the game. That's when it all happened," says Kananu.
As she relieves the experience that changed her view as a sportsperson, the 5'10 Kananu, who is dressed in a blue dress, grey jacket and black shoes, crosses her legs and tucks her neatly braided hair behind her ears.
"I didn't even last nine minutes in the game before my Achilles tore. I was dribbling then I felt like something heavy had fallen on my foot. In fact, I thought someone had hit me. I looked behind and saw the JKL teammates on the bench, and that's when I realised that I had torn my Achilles," she says.
"I just smiled and dragged myself back to the bench. I still thought I could do keep playing, but when I looked at my teammates and saw their facial reactions, I knew it was serious. I knew it was over."
Take a quick survey and help us improve our website
Take a survey
Kananu says when she removed her shoes, she saw what looked like a hole on her foot. She received first aid then booked a flight back to Kenya the following morning.
"It's advisable to treat an Achilles injury immediately. The game was at 10pm, so after landing at the Jomo Kenyatta International Airport the following morning, we went straight to the hospital. They said I had a complete tear and could not have surgery that Saturday as the surgeon would only be available on Monday.
"By Monday, my leg was swollen and numb. It's like it did not exist. There was no movement."
Kananu's coach, Silvia Kamau, got her in touch with Francis Mbugua, an orthopedic surgeon and sports medicine specialist, who did the surgery.
Kananu says her injury was an eye-opener and she advises athletes to make sure they scrutinise their contracts before signing for a club.
"My club covered everything; the surgery, physiotherapy, everything. I would like to advise other players to ensure they understand every detail in their contracts, including medical."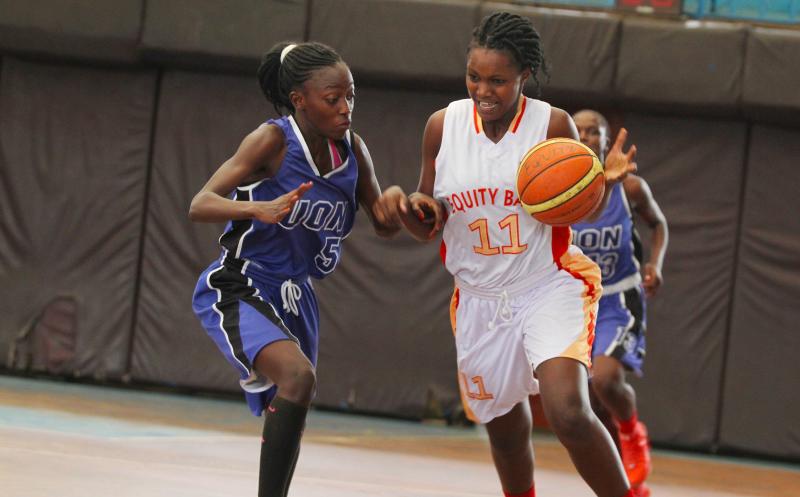 Aside from physiotherapy, Kananu says psychological therapy is also important as most players are usually devastated when they get an injury, while others rush back to play before they fully recover.
She adds that in addition to great medical care, she also had a strong support system.
"My big brother, Eric Kimathi, was there for me. My parents came from Meru and lived with me for two weeks after the surgery. My teammates were also there, so was my friend Anne Rose Mandela, who has been a great support in my life."
Kananu adds that the Covid-19 pandemic turned into a blessing in disguise.
"The pandemic gave me time to heal. If the league had returned, I am sure I would have gone back before I had healed properly. But now, I am fully recovered."
Dr Mbugua says sports men and women tend to suffer some common injuries.
"There are two groups of injuries: contact and non-contact. Non-contact injuries are common in non-contact sports like running. Then contact injuries are more likely to occur in contact sports like rugby, basketball or football," he says.
"But most of the injuries that end up on our side of care are knee and shoulder injuries, and then ankle injuries. I attribute a lot of ankle injuries mainly to the surfaces that we play on, especially in football and rugby."
Mbugua says injuries that keep players out of action are often ligament ones. Ligaments are tough elastic tissues around the joints that connect bones, give joints support and limit movement.
"The common ligament injury is abbreviated as an ACL (anterior cruciate ligament) tear. It prevents the knee from moving forward. When someone is playing and they want to run or change direction, the knee can give in. Once you get an ACL injury, you cannot play because every time the knee gives out, you are damaging something else. Usually this is an injury that needs surgery."
Over the years, ligament injuries have ended the careers of many athletes in Kenya, but Mbugua says there is still hope of dealing with the injuries and that players do not have to seek medical attention in other countries.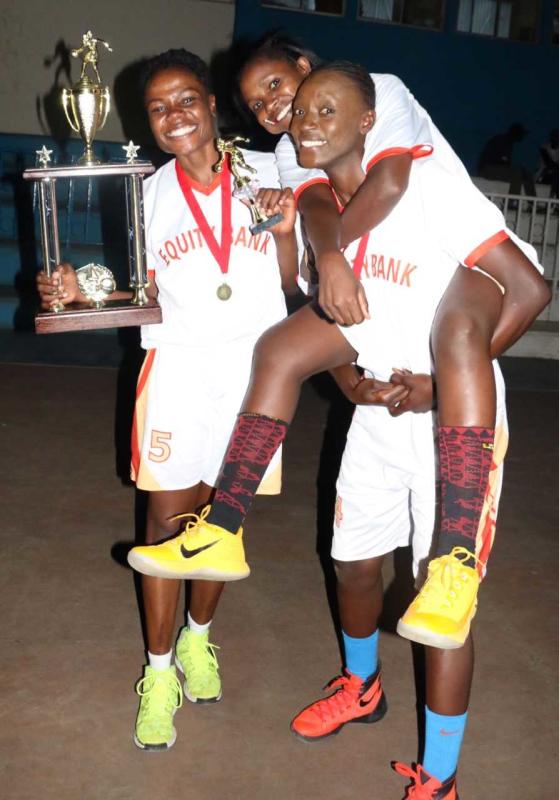 Resume action
"A ligament injury takes about nine months before a player can resume action. One of the things we tell a patient is to rest the injured area. There is a very common mnemonic that people use, RICE. R stands for resting it - if you can, use a crutch, or offload the weight fully and do not walk."
"I stands for icing it; it doesn't have to be ice cubes. You can wrap the injured limb with a cold towel or anything in the freezer. C is for compression, which means just wrapping something around like a bandage, but we advise that you not wrap it too tightly."
"E is for elevation. Every time you elevate the limb, most of the time the swelling will subside. If things are not getting better, then we recommend one sees a physician."
Before surgery, Mbugua says they evaluate and see if the injury is just a mild sprain or a tear. The patient is then sent for an MRI because if nothing is broken, an X-ray will not show the injury.
"If there's a tear, we would plan for a surgery. We determine if the surgery needs to be done as soon as possible, or later. An Achilles tendon rupture needs urgent surgery. If you get an ACL tear, it will need physiotherapy before surgery. Here, I take one through what it entails, the rehab process and when one can expect to be back to the sport.
"One thing I tell a sportsperson is that we have taken you back to where you were, but we haven't made this limb special, so you can injure it again. But the rehabilitation that most people go through makes that limb stronger."