Dagoretti High, Buruburu off to flying start in Nairobi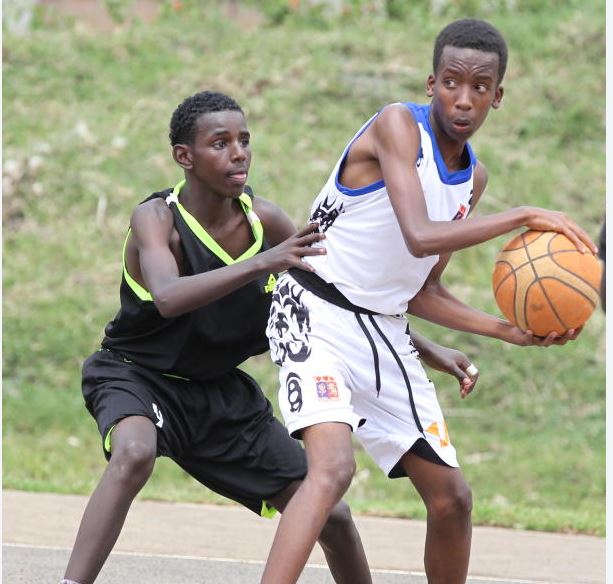 Regional basketball champions Dagoretti High and Buruburu Girls yesterday began their title defence perfectly chalking victories as this year's Nairobi Region Term One games started at State House Girls School.
Dagoretti made their intentions to retain title known by thrashing Muhuri Muchiri 64-11 in the opening boys Group A match.
Prince Wafula and Jamali Jabali led last year's national and East Africa finalists with 14 points each while Kibet Naibei added 13.
Muhuri Muchiri were totally subdued from the onset as Dagoretti dominated the game leaving them no chance to recover.
Team captain Akok Akech was impressed with his charges performance saying they were looking to improve with every match they play.
"We started well but we are yet to hit our best and I believe we will improve with every game because the competition will also get tougher in the knockouts," Akech said.
The trio of Wafula, Naibei and Jabali set Dagoretti on path to victory giving an 18-point advantage by the break of the first quarter with their opponents failing to make a reply.
Dagoretti proved their might stretching their lead to 31 points as they scored 18 points against Muhuri Muchiri's five for a 36-5 score at the breather.
On resumption, Muhuri Muchiri seemed to have resigned to their fate as they allowed Dagoretti to score 28 points in the second half, with their opponents managing just six to succumb to a heavy defeat.
In other boys' ties, Nairobi School beat Langata High 36-28 while Jamhuri High thumped Garden Estate 51-18 to enhance their chances of qualifying for the quarter-finals.
In the girl's contest, national champions Buruburu hammered Dandora Secondary in their opening Group A tie.
Captain Claris Osula led from the front sinking 25 points to steer her side to an emphatic 64-4 win.
Buruburu won the first period as they took a 31-0 advantage going into the break. They stretched their score to 45 even as Dandora struggled to make their first basket in vain.
It was in the third quarter that Dandora scored four points but their fate was already sealed as Buruburu scored 19 points in the second half easing to the resounding victory.
Osula said that being the national champions, their aim was to overcome the regional hurdle so they can defend their title at next month's national games.
"We want to return to the national games so we can defend our title hence the need to be at our best for any mistake could be very costly," Osula said.
In other matches, Starehe Girls unleashed terror on Maina Wanjigi routing them 51-0 while Raila Educational Centre beat Ngara Girls 47-13.