Premium
Obiri: Why I dropped Nike and my plans to move to the United States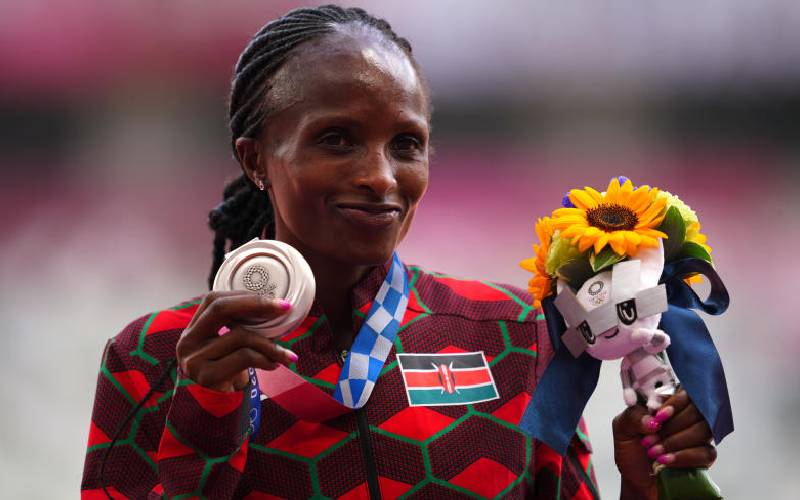 Hellen Obiri, the two-time world champion and two-time Olympic silver medalist at 5,000 meters is on the big move, and she is excited about her sporting transitions.
At 32, she is making inroads in half marathons and promises to attack one major city marathon this season, but before that, she is targeting to retain her world 5,000-metre title in Eugene set for July 15-24.
She is aiming at winning her third world championships gold medal.
"Marathons are not easy, I can't believe I'm clocking 190km in training every week, that's six days because I don't train on Sundays," she says after her track speed intervals at Vapour Grounds in Ngong.
"I'm preparing for the Instanbul Half Marathon on March 27...that's where I ran my first half marathon, it's becoming my favourite hunting grounds, I made my first half marathon of 64.51 minutes there."
"If all goes well, I will possibly race at the New York City Marathon later this year. But before that, after the Instanbul half marathon, I will prepare to defend my world 5,000 metres title in Eugene, I still have energy for the track, and because I'm the defending champion, I have a wildcard, I have a chance to compete there," she says.
She still harbours an Olympics gold medal dream.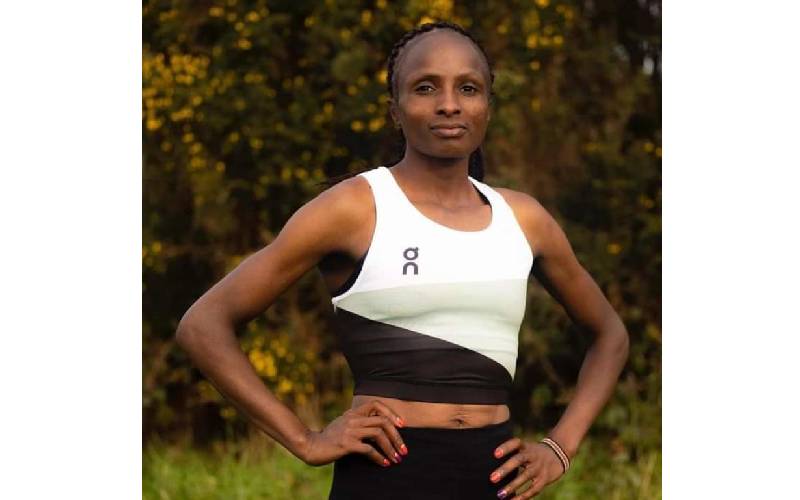 "I want to win as many big marathons as possible. So far, I have two Olympic Games silver medals in track and I would like to get a gold in the marathon at the Olympics."
This year, Obiri who was the first woman to win outdoors, indoors and cross country world individual titles at the senior level to emulate Kenenisa Bekele of Ethiopia in 2019 is making life-changing sporting transitions.
At the start of the year, she ended her 11-year relationship with American giant shoemaker Nike to Swiss-based shoe brand On Brand.
Later this year she will be relocating to the United States alongside her family and at the same time, she plans to retire from the Kenya Defence Forces (KDF) after 12years.
"Running is a business, and in business, decisions have to be made, Nike supported me for 11 years. They gave me the best support but On Brand came on board and gave me an exciting proposal and I had to accept it. Nike supported me on the track and I produced the best results. I'm so grateful for their support, but On will give me another opportunity to excel in my marathon venture," said Obiri.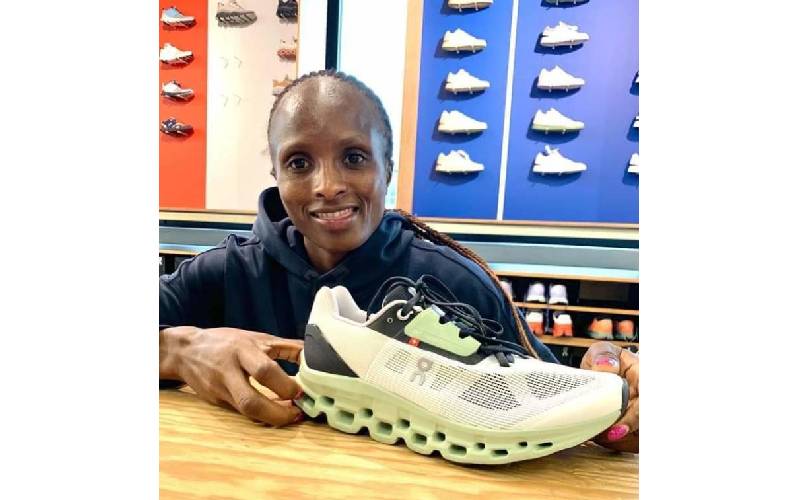 "KDF has been so supportive, the bosses gave me ample time to train and go abroad to compete, but with my imminent move, I will have to sit down with my bosses to render my early retirement. I'm sure they will be happy to see one of their own making big moves in life," she said.
In the United States, Obiri will join the Colorado-based On Athletics Club run by Swiss running shoe brand On and she will be coached by Dathan Ritzenhein.
"I've always dreamed of living in the U.S, I'm glad the dream will be actualised soon. My family is excited about the relocation. Many Kenyans live and train in Colorado such as Betsy Saina who is my friend and she among others will make me settle easily. My daughter Tania will definitely get the best education there," said Obiri.
The athlete who started as 200m and 400m sprinter, was persuaded by Noah Ngeny, the 2000 Olympic 1,500m champion to try the 1,500m race
Obiri is proud of her husband Tom Nyakundi for always devoting more time to support her running career.
"Tom is my support system, he is always there for me in long run in training. Whenever I travel abroad for competitions, he looks after our daughter Tania. And he is looking forward to moving to the United States and living there.
Related Topics