Major marathon resumes in South Africa as mass participants run in Cape Town
ATHLETICS By Xinhua | October 19th 2021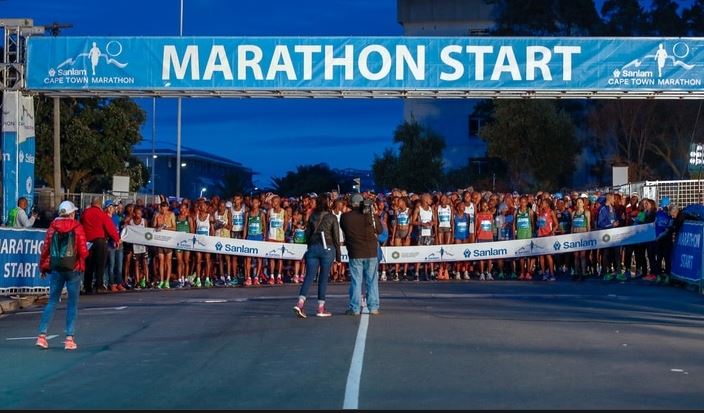 Cape Town Marathon held its two-day running event on Saturday and Sunday, becoming the first major marathon in South Africa since the outbreak of the COVID-19 pandemic.
It is Africa's only World Athletics Gold Label marathon. In August, World Marathon Majors (WMM) announced that the competition has officially been confirmed as WMM's first candidate race in Africa.
The Cape Town Marathon will be required to meet certain criteria for three years from 2022 before joining an elite group of races -- Tokyo Marathon, Boston Marathon, London Marathon, Berlin Marathon, Chicago Marathon and New York City Marathon -- as a new WMM member in 2025.
About 10,000 participants joined the race on Sunday, where they ran past attractions including the statue of former South African President Nelson Mandela standing at a balcony of the city hall, where the Nobel Peace Prize laureate made a speech after he was released from prison in 1990.
South Africa's Stephen Mokoka, the only South African athlete to have broken 60 minutes in the half marathon on a legal course, won the title for the second time in two hours, 10 minutes and one second after winning the 2018 race, while Kenya's Lydia Simiyu won the women's championship in her debut in the marathon in 02:25:44.
To mitigate the COVID-19 risk, this year's competition introduced mandatory antigen testing for all runners and crew, a smaller race field and a staggered race start with small groups for better physical distancing.
The organizers also altered the route slightly to avoid front runners intersecting with the back runners in the central business district.
In collaboration with South African trail runner Ryan Sandes, the organizers this year also introduced two new trail runs, with a 46-kilometer route and a 22-kilometer route through iconic Table Mountain National Park, to Cape Town Marathon, and they were held on Saturday.
Virtual running events of five kilometers, 10 kilometers and 21 kilometers were also held on the same day, where participants ran on the route designed by themselves and recorded the time through GPS-enabled smart devices.