Kenya bags second Silver in men's 4x200m at World Relays in Poland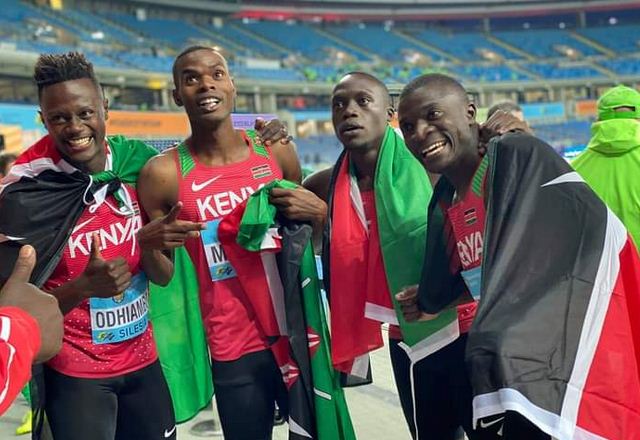 The Kenya men's 4x200m relay team on Sunday picked up a sensational second silver medal at the World Athletics Relays in Poland.
The quartet of Mark Otieno, Mike Mokamba, Elijah Mathew and Hesborn Ochieng ran a time of 1:24.26 to claim silver in the men's 4 x 200m relay.
Germany took first place in 1:22.43, with Portugal back in third as Ecuador settled for fourth.
The Sunday's results now takes Kenya's medal tally to three that is two silver and a bronze.
Kenya's Ferguson Rotich and Naomi Korir on Saturday night took second place in the Mixed 2x2x400m relay behind hosts Poland.
Joana Jozwik and Patryk Dobek claimed victory for the host nation in 3:40.92. Slovenia finished third.