Family of Osama bin Laden funded Sheffield United, court told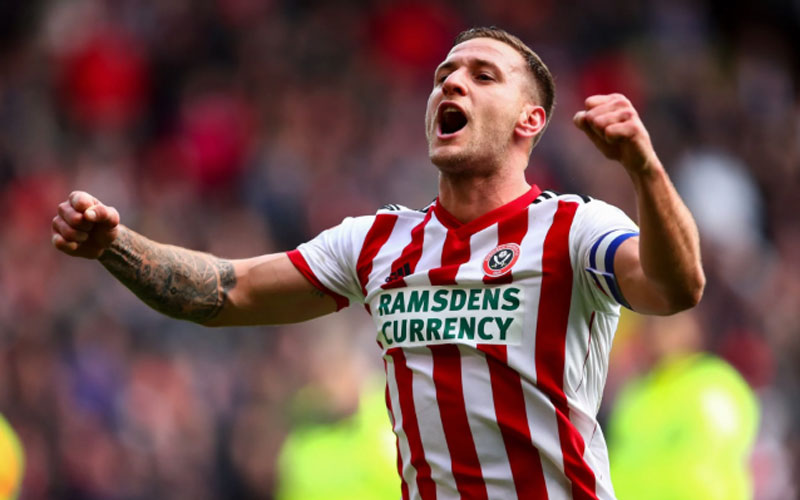 Sheffield United received a £3million loan from Osama bin Laden's family, a court heard on Thursday.
On the fourth day of the hearing, a High Court was presented with evidence regarding the source of the loan that links the South Yorkshire club to relatives of Bin Laden, former Al Qaeda leader.
The co-owners of the newly-promoted Premier League club, Kevin McCabe and Prince Abdullah Bin Mosaad have currently been locked in a court battle regarding the ownership of the club.
McCabe, who is Sheffield United's long-serving chairman, had met Prince Abdullah in 2013 when he was looking for new investors and sold him 50 per cent of the club in return for an investment of £10million.
However, the partnership did not last long as it broke down in 2017.
Central to the breakdown of trust was the £3m loan in February 2017 which was secured by Prince Abdullah from a potential investor called Dr Rakan Al Harthy.
To get the latest soccer news, text 'SPORTS' to 22840.
According to the Sheffield Star, Andreas Gledhill QC, representing the Prince, told the court that McCabe 'knew the money had come from another source, namely a member of the Bin Laden family'.
The court heard of emails between McCabe and Jeremy Tutton, McCabe's colleague, where Tutton wrote that he would hate to see the headline, 'Blades launder money for extremists'.
However, McCabe dismissed this exchange as "banter", but Mr Gledhill stated that he knew the source of the money.
The Bin Laden family is one of the richest families in Saudi Arabia with many of its members residing in Europe and the United States and it has close connections to the Saudi royals.
The family had disowned Bin Laden many years before being killed by the US military in 2011.
McCabe intends to sell his share in the Blades but is keen in denying the share to Prince Abdullah who wants to take complete control of the club.
The trial is expected to last for several weeks.
Sheffield United finished second in Championship last month sealing promotion to the Premier League and returning to the top-flight for the first time since the 2006-07 season.
For More of This and Other Sports Stories Subscribe to the Standard Epaper
LATEST STORIES