British farmer seeks over Sh80m from generic embryo firm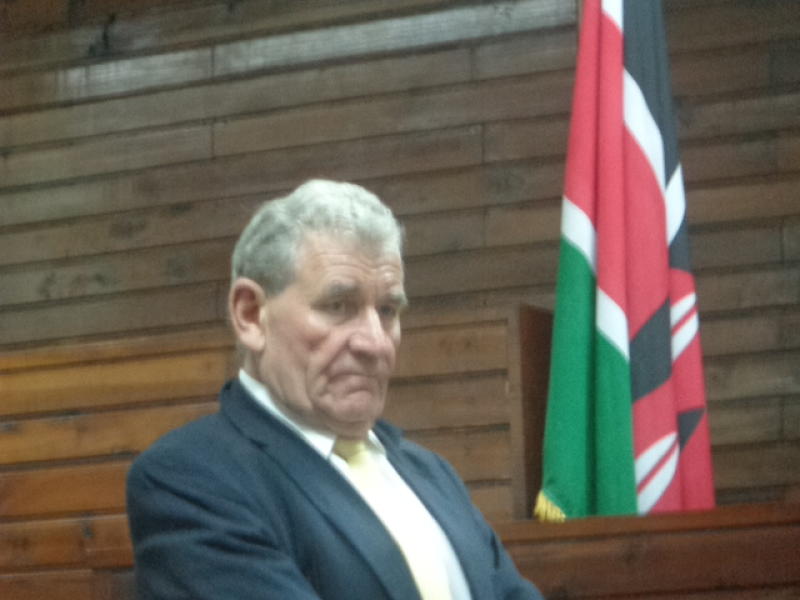 KILIFI, KENYA: A British farmer is seeking more than Sh80 million compensation from a breeding firm for breach of contract.
Kelvin Beale, the owner and CEO of Fleckvich Cattle Breeders Limited in Vipingo, says he contracted Fleckvieh Genetic East Africa Limited to supply embryos for implanting in 200 Boran cows.
Yesterday Mr Beale (pictured) told court his farm had suffered an unanticipated loss of up to Sh80,583,200 from failure by the firm to deliver embryos. "I made £250,000 (Sh33,067,154) investment, rented and purchased land, imported tractors, balers and other machinery, plus the purchase of 200 cows from Garissa," said Beale.
He said the failure to supply the embryos put the business plan in jeopardy and ruined the breeding programme. Beale has sued the firm and its directors, Lydia Blessing and Gerald Blessing.
He wants the courts to stop the directors from selling off the entire herd of cattle currently at Fleckvieh Model Farms, at Vipingo.
He has asked the court to allow him to attach all Fleckvich cattle breeds waiting to calf and the cross-bred calves at the model farm.
Beale has asked the court to bar Lydia and Gerald from transacting any business on behalf of his company and to stop importing and distributing Fleckvieh generics and products from the Fleckvieh patent holder in Bavaria, Geramay.
However, the Blessings have counter-sued Beale for defamation and breach of contract, accusing him of a plot to forcibly acquire the breeding project.
Full refund
They want a full refund of Sh4 million in expenses and Sh8.5 million being a 50 per cent entitlement to all assets on Beale's farm.
They also want a further Sh1.7 million from the death of 22 cattle due to what they claim to be unprofessional handling, and Sh25 million that would be gained if the breeding project they claim they initiated went through.
Gerald and Lydia are also seeking Sh10 million as alternative buy-off of royalties from cattle bearing their firm's branded semen. They accuse Beale of selling 62 cattle at an estimate price of Sh3 million without accounting for the proceeds of the sale.
They said they had allowed Beale to use their brand to market his farm from 2009 to date.