Relief for farmers as rains suppress armyworms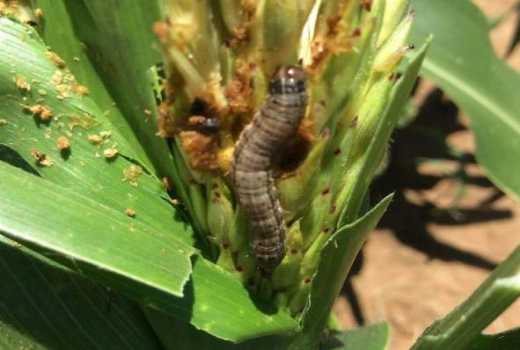 The ongoing rains have brought farmers in North Rift region relief from the armyworm invasion that has wiped out maize farms.
Depressed temperatures have lowered the pest's breeding rate and effectively reduced its population on the farms.
County Agriculture Executive Mary Nzomo said the rain was a blessing and had brought hope to the farmers.
Ms Nzomo said the pest had early in the year caused devastating damage and left farmers counting losses.
Farmers interviewed said the rains had rescued them from the destructive pest.
"Since the rains began, the pests have drowned and there is no more damage to my crop," said Peter Wafula.
Job Ngetich, a farmer in Moi's Bridge, also said the rains had helped with control.
Meanwhile, maize farmers in the region have asked the national government to contract them to grow the crop to curb huge losses and perennial exploitation by middlemen.
The farmers say investing in maize farming has become a frustrating venture.
Food security
"We have suffered for a long time and we want to be contracted by the national government to grow the crop for the country's food security," said the farmers during a meeting in Kitale.
Through the Kenya National Farmers Federation (Kenaff), they asked both the national and county governments to introduce an insurance scheme for farming activities to cushion them from losses.
The federation argued that maize production in Trans Nzoia County, the country's perceived bread basket, was on the decline due to lack of State incentives.
Farmers in the county lost maize valued at Sh1.5 billion last season due to drought, pests and rotting.
Kenaff Secretary General Tom Nyagechaga urged the Government to initiate programmes to promote maize production.
"Trans Nzoia is the country's bread basket but farmers have been given a raw deal by the national government and we do not see any future in maize farming because our efforts are only benefiting middlemen," he said.
He said contracting farmers would boost production and check losses made due to lack of markets.
To fight drought, involve communities
According to the latest information from the Meteorological Department, rainfall will be poorly distributed in April, May and June, and this will have a serious impact on agriculture