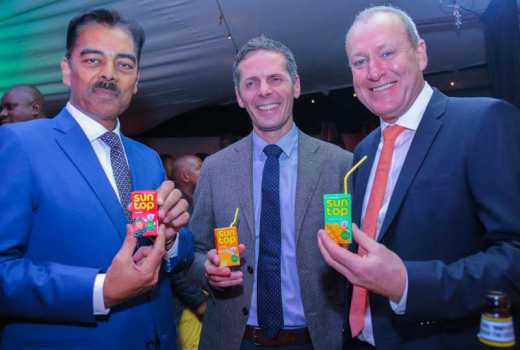 Bidco Africa and Denmark's Co-Ro have launched Sunt9op juices into the Kenyan market.
Co-Ro, one of the world's leading providers of fruit-based soft drinks, will work with Bidco under a joint venture dubbed BidCoRo.
Bidco Africa Chairman Vimal Shah (pictured, left) said the partnership would create the region's largest producer of fruit-based soft drinks and other refreshments.
Read More
"Both parties bring world-class capabilities and a history of success to the partnership," he said in Nairobi on Tuesday.