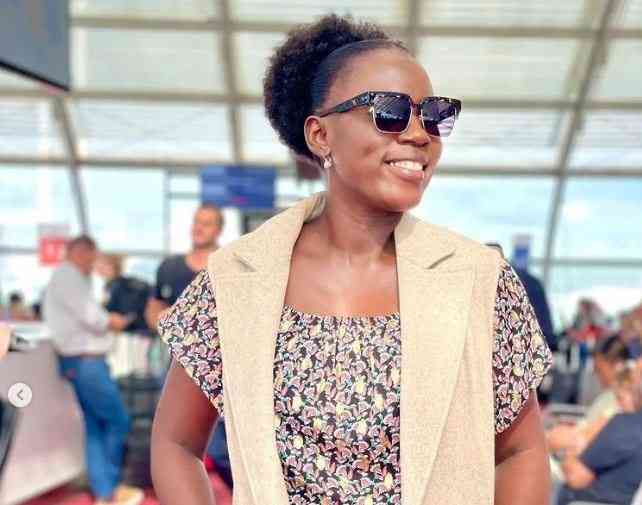 Flamboyant singer Esther Akoth is wondering if her fellow celebrities always tolerate people who bully them on social media. According to Akothee, such people are better off when blocked. Airing her opinion on Instastories, the mother of five is challenging her fellow celebrities to make use of the block button.
"Advice to all celebrities and public figures. Do not allow anyone to bully you on your own page posting about your own life on your own wall," she said in part.
Akothee, who enjoys more than 3.2 million followers on Instagram, believes that such people will always create a pseudo account but strongly advises that celebrities should never get tired of blocking such accounts.
"Block them and any other account they will open," she added.
View this post on Instagram
On the other hand, gospel singer Kambua strongly believes that many people who troll each other on social media are just cowards.
"I have established that 99.9% of trolls on this app are such cowards. "Where is your profile pic? Where is your real name? Why hide behind a pseudo to spew venom?" she questioned adding, "What a sad way to live. May you be delivered in Jesus' name!"
Last year, while publicly advising her daughters, Akothee encouraged them to embrace people who share negative comments, saying such people propel one to stardom.
"Let the noise from the internet be sweet music to your ears, those are not your enemies, they are your cheerleaders/ they admire you, imagine performing without an audience. You need those supporting you and those insulting you, that's the only way you will strike a balance in life," said Akothee.
"Those who insult you makes you more famous, they make you interesting for you are doing something they are not capable of, you are a reflection of what they would want to be, it's just that it's not coming for them. They are not bitter with you, they are bitter with their lives, pray for them have fun you have a life," she added.