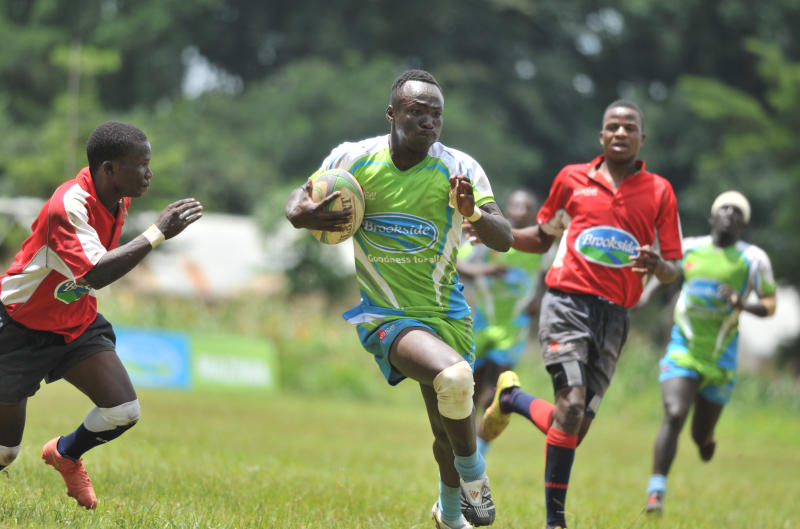 Siaya County rugby giants St Mary's School Yala will renew their rivalry with former national rugby champions Kakamega High School and Maseno School in the Yala Invitational annual games that begin tomorrow.
This will be the first school sports event to be held in the region since the Kenya Secondary Schools Sports Association (KSSSA) championships were suspended in March 2020 when Kenya reported its first case of Covid-19.
More than 25 schools are expected to take part in the event, which will be held at St Mary's School, Yala in Siaya.
Teams will compete in rugby Sevens, rugby 15s, basketball, hockey, football, volleyball, handball and racquet games.
The games, which are organised by the management of St Mary's School, aim at nurturing talent and Yala rugby coach Kenneth Mukok is confident of having a successful tournament.
Mukok said the two-day extravaganza is expected to offer young players the chance to shine, particularly at this time when schools sports are returning after more than a two-year hiatus.
"It has been a long two years for the students who are itching to get back into the field and what a better way to start off the year than this tournament? We are expecting to get further directions from the ministry on the way forward in regard to Term One games," said Mukok who doubles up as the tournament director.
Other than Yala School, other venues that will host matches are Yala Township Primary and Ulumbi Secondary School.
In rugby 15s, hosts Yala will clash with national secondary schools champions Kakamega High, Koyonzo, Vihiga Boys, Butula Boys and Maseno School.
Maseno School rugby head coach Stephen Oluoch said they are ready for their opponents as they seek to continue with their tradition of producing players to the national teams.
Their recent entrants include Richard Wangila (Kenya Sevens) and Gabriel Ayimba (Chipu).
"We have been training for two years. For us, training never stopped despite Covid-19 and now it is time to test ourselves amongst the best. We have missed rugby and we will prove that we are still the best in rugby," said Oluoch.
Some of the schools expected at the games include Kisumu Boys, Koyonzo Secondary from Kakamega, Ambira Boys, Sawagongo High School and Chianda High, all from Siaya.
Kisumu Boys' Games Master Philip Omondi said they will compete in football, hockey, basketball and rugby.
The tournament has helped unearth several stars in various disciplines and given them an opportunity to purse sports at higher levels.
Some of the players include Levy Amunga, who features for Kenya Sevens rugby team, Barry Robbinson, who plays for Kabras Sugar RFC and Reagan Otieno, who player for Premier League side KCB.