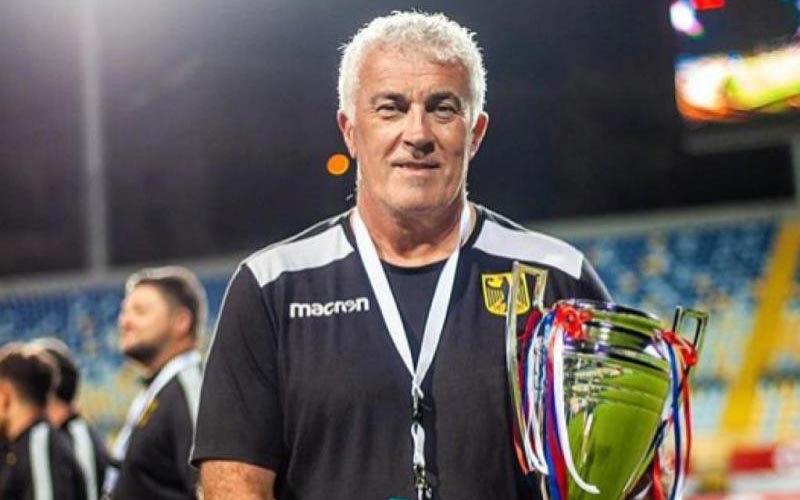 The Kenya Rugby Union (KRU) on Wednesday appointed British coach Damian McGrath as the new head coach for Kenya Sevens for a period of two years.
The Briton replaces former Kenya Sevens and Kenya Simbas captain Innocent 'Namcos' Simiyu who was shown the door after a string of poor results with the latest being at the Rugby Africa Men's Sevens Cup in Uganda.
Shujaa finished third in Kampala to sneak through to the 2022 Rugby Sevens World Cup slated for September 9-11 in South Africa.
McGrath's first assignment will be to lead Shujaa to victory at the seventh leg of the World Rugby Sevens Series at Toulouse Sevens next weekend (May 20)
But the biggest question is, will the British tactician be the answer to the national team's poor run? Will he turn around Kenya's fortunes and revive their lost glory both globally and continentally?
Shujaa have blown hot and cold since the beginning of the year as they have failed to go past the group stage in their last World Sevens Series three legs.
Kenya, currently ranked 10th in the latest rankings, collected one point in Malaga, eight points in Seville, five in Singapore and one point in the last leg in Vancouver, Canada.
Mixed results in Uganda two weeks ago compounded Kenya Sevens' struggles and KRU might have just gotten the right man in McGrath.
The 64-year-old McGrath, who recently handled Germany, has experience spanning 30 years.
He has coached Canada between 2016 to 2019, guiding the side to Singapore Sevens victory in 2017.
Before heading to Canada, McGrath coached England Sevens at the 2002 and 2014 Commonwealth Games in Manchester and Glasgow respectively and at the 2005 World Cup Sevens in Hong Kong.
McGrath's journey in rugby started at Batley Bulldogs Rugby Club where he played in the 1980s and 1990s.
After retiring from active play, the former Canada Sevens coach started his managerial stint as reserve team coach at Batley where he inspired the club to its first trophy for 65 years in 1998 which led to his appointment to Leeds Rhinos rugby club.
On the international stage, McGrath coached the Great Britain Academy team and Great Britain U21s which culminated in his appointment as assistant coach to the senior England team in 1999 and for the 2000 Rugby League World Cup.
In 2001 he was recruited by the Rugby Football Union to the joint post of Defence and Damian McGrath Skills coach for the England 'A' team and the England Sevens team.