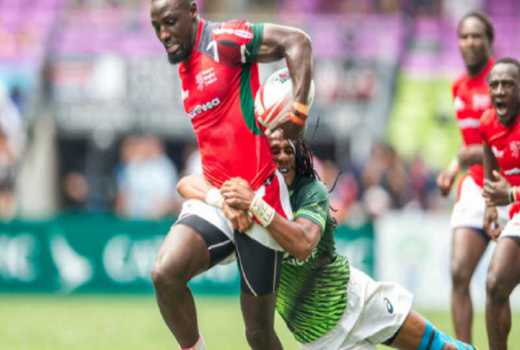 Kenya's rubgy team Shujaa have suffered an exit at the third round of the HSBC Sevens World Series, the Sydney Sevens at the hands of Fiji with just 10 points.
Fiji began the match on an impressive note after Jerry Tuwai broke the deadlock when he snatched a pass that Brian Twanga had intended for Samuel Ngéthe. As a result, they led Kenya by 7-0 after making successful conversion.
Kenya's defense would later be devastated by Erol Sau who sneaked a pass to Amenoni Nasilasila handing Fiji a wide lead of 14-0 to the East African side, Shujaa.
With Kenya trying to get back on their feet, Fiji held on their lead by putting up a spirited defense. Alasio Naduva would nail the fate of Shujaa by making another run to extend the lead of Fiji to whopping 19-0.
A punishment for Kenya afterwards would follow when they ensured they had the possession enabling Josua Vakurunabili to make a mark with the fourth try before Jeff Oluoch could get a consolation for the Shujaa.
This match, 24-5 fifth semifinal defeat came after Kenya suffered another defeat of 17-0 at the hands of South Africa in Sydney Sevens Cup quarterfinal match on Sunday morning.
Blitzboks were handed 10-0 at the interval when Seabelo Senatla struck twice in rapid succession. Blitzboks continued to press as well as denying Kenya an opportunity to get back and record better performance against them.