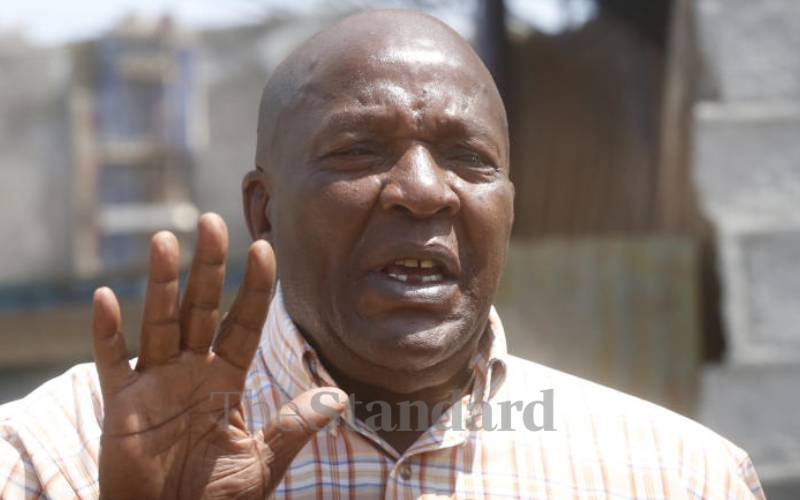 Former Nakuru Town MP David Manyara was on Wednesday charged with assaulting and causing bodily harm to a Jubilee aspirant last week at Nakuru Jubilee Party headquarters.
Mr Manyara was charged with attacking Jared Momanyi during the aspirants' meeting on March 7 at the Jubilee offices.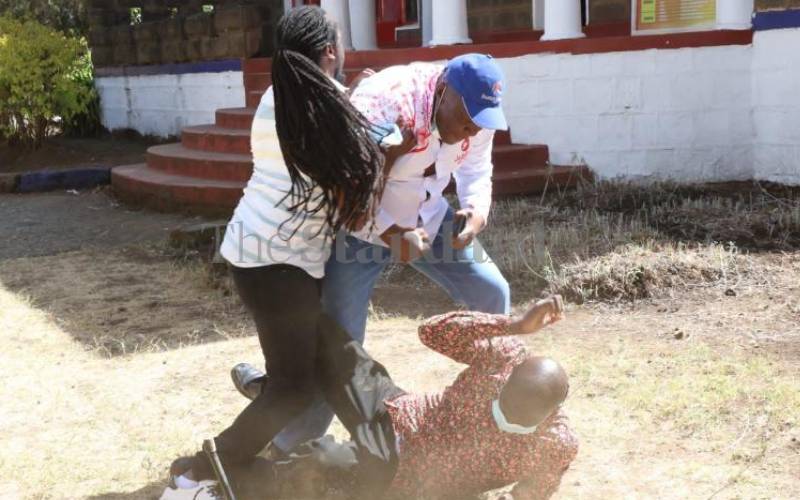 Mr Momanyi is a Jubilee party aspirant for MCA Kaptembwo ward.
The former MP appeared virtually before Principal Magistrate Isaac Orenge and denied the charge.
He was released on a cash bail of Sh10,000 with an alternative of a surety bond of Sh20,000.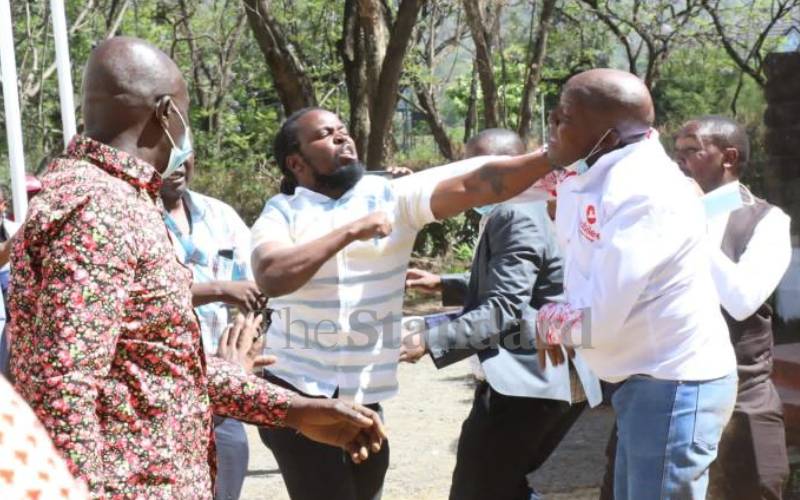 During the chaos at the Jubilee offices, several aspirants, including Mr Manyara, allegedly engaged in a fist-fight over the removal of a branch official.
Mr Manyara intends to vie for Nakuru Town East parliamentary seat on a Jubilee ticket.
Mention is on March 31.