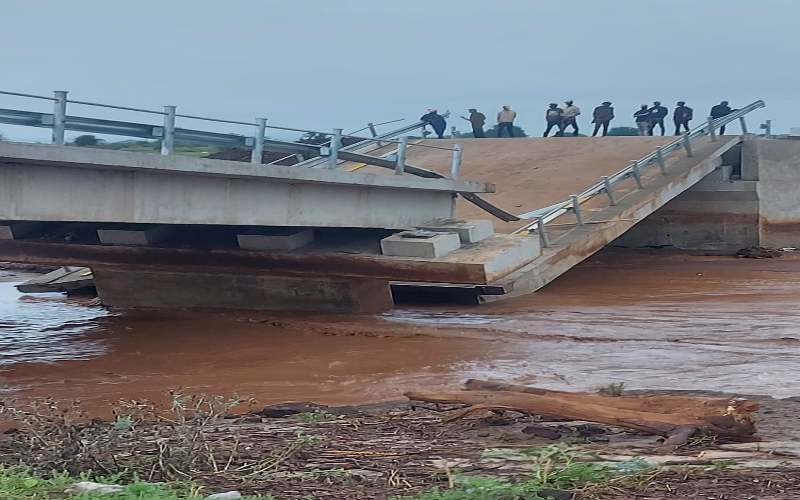 The County Government of Kajiado has denied reports that Sh100 M bridge that was launched last week by Governor Joseph Ole Lenku was washed away by floods.
According to Alex Kilowua, the County's CEC Roads, Public Works, Transport and Energy, the bridge on River Orkeriai, just "tilted" and was not swept away as reported by a section of the media.
"The bridge has experienced a tilt of the pier," said Kilowua in a statement.
The bridge that was meant to link central, eastern and southern Kajiado caved in after a heavy downpour in the area on Wednesday.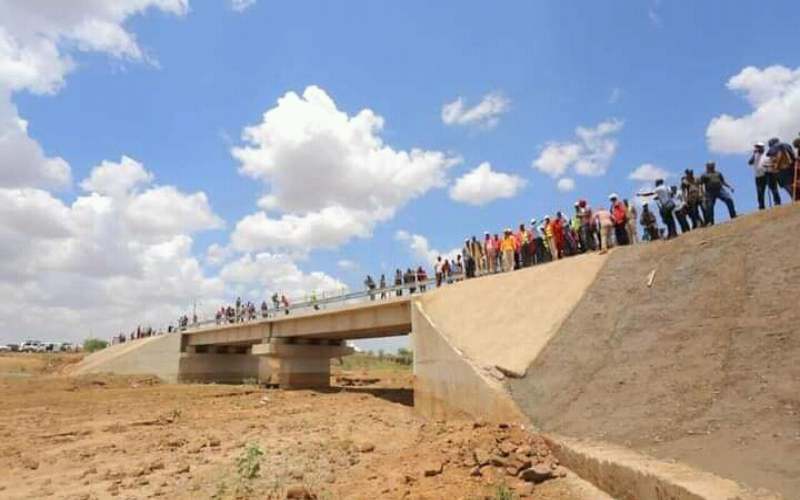 The CEC, however, insisted that quality control was observed, adding that the damage was caused by the unprecedented heavy flow of flash floods on the river.
"We received a report on the impassibility of the recently commissioned Paai Bridge which is still undergoing final touches.
"Our engineers have found that the design and construction period was well managed and quality control...was well structured and documented.
"The heavy rains diverted the already swollen river to one side of the pier thus exerting pressure on the pier causing it to tilt on one side," said Kilowua.
River Olkeriai is one of the biggest rivers in Kajiado County.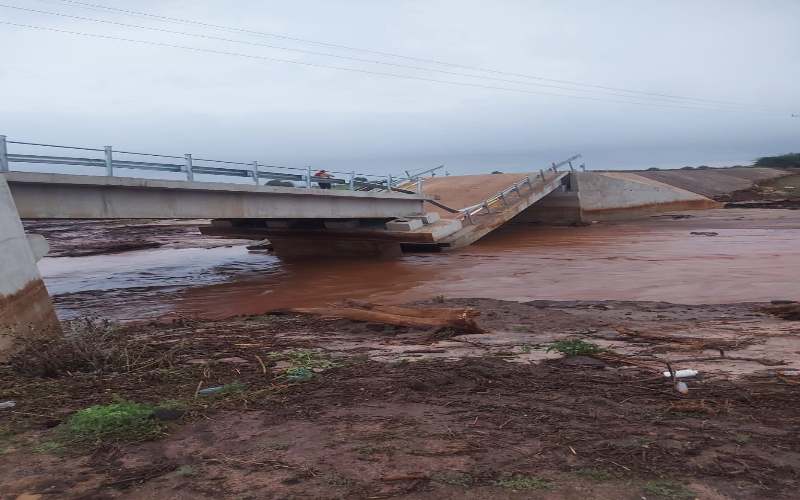 Works on the bridge started in May 2021.
The county government has since directed the constructor to commence repair work.
"The contract for the bridge is within the defect liability period and we have therefore directed the contractor to commence the reconstruction of the pier with immediate effect," added Kilowua.
The County has since ordered engineers and consultants to assess the situation fully and give a detailed report by next Monday, February 28, he said.
The Kenya Metrological Department had warned of enhanced rainfall in the Rift Valley, the Southeastern lowlands and the Lake Victoria Basin regions.
The rainfall currently being experienced in several parts of the country is expected to go on for several weeks with April being the peak.
Only the Coastal Strip will experience its peak in May.