Family of missing witness in DP Ruto's ICC case keeps hope alive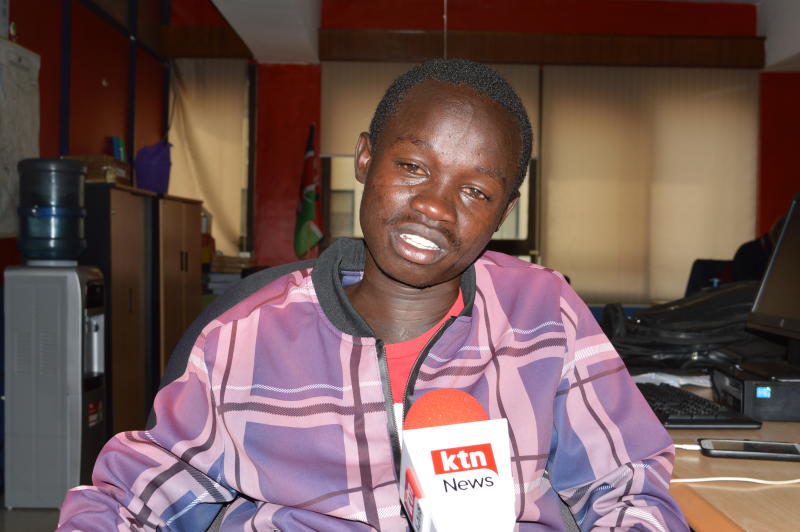 A family in Uasin Gishu County is hopeful that their father, who they said had just withdrawn as a witness in the crimes against humanity case against Deputy President William Ruto before he went missing in March 2014, will eventually resurface.
Jonah Kipng'etich is said to have been a prosecution witness in the case against Ruto and radio journalist Joshua Sang, following the post-election violence after the bungled presidential election in 2007.
The International Criminal Court (ICC) later dropped the case because of insufficient evidence, even though the judges refused to acquit them.
Kipng'etich was in Malindi, Kilifi County, where he was hiding after villagers allegedly chased his family away and set their house ablaze.
His son Samuel Kiprop yesterday claimed that his relative sold their one-and-a-half acre land and took off.
Kiprop said when he visited their home, the person now living on their land claimed to have bought it.
"We tried going back home but we were chased away again. I feel bad that I was separated from my sister who lives with a well-wisher in Malindi. Villagers drove us out even after our father had pulled out of the case," said Kiprop.
"We are asking anyone who knows the whereabouts of our father to let us know. And we ask for forgiveness, on behalf of our father, from anyone who may have been offended by his decision to testify at the ICC. We are still hoping we will find him, dead or alive."
The family says life has never been the same for them since Kipng'etich disappeared.
"We have been struggling to make ends meet. Our father meant everything to us. We are disturbed not knowing where our father is and if he is fine or if something happened to him," said Kiprop.
"If it was wrong for my father to volunteer to be a witness in the case, then we are sorry. I ask for forgiveness on his behalf of the family. All we want is to have our dad back."
The last time the family heard of Kipng'etich was when he went to pay his son's school fees and Sh6,000 for a school trip to Arusha, Tanzania. He did not make it back to their house.
Kiprop was a Form Two student at Premier High School in Malindi when Kipng'etich disappeared.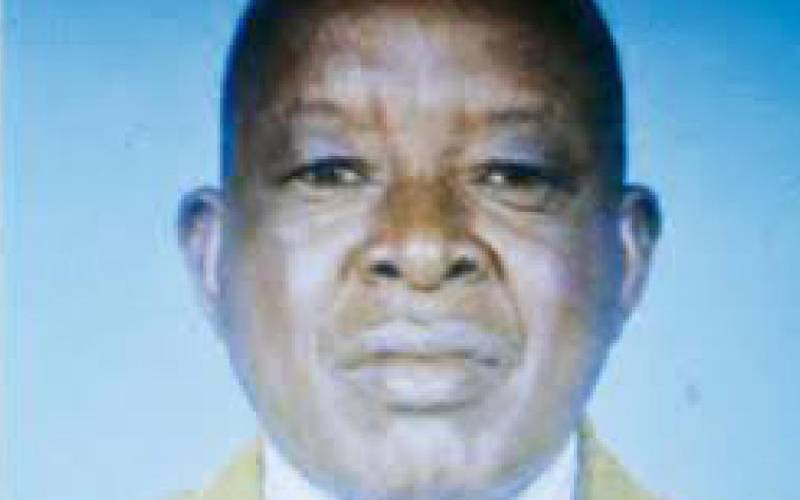 Reports indicated that Kipng'etich, who was riding a motorcycle, was flagged down by people who identified themselves as policemen in a Toyota Probox.
His disappearance was reported at a police station in Malindi.
By that time, prosecutors at The Hague, led by Chief Prosecutor Luis Moreno Ocampo, had said codes would be used to refer to witnesses to protect their identities.
On April 17, 2014, a three-judge Bench had ruled that eight witnesses who had withdrawn from the case should testify via video-link at an agreed location.
However, records at the court showed that the identities of eight prosecution witnesses who had withdrawn their statements were, in 2013, disclosed to the defence teams of Ruto and Sang.
Kiprop said their father had shared some evidence showing he was one of those who had declined to testify in the case that was terminated on April 5, 2016.
In a story published in The Standard in late 2013, Kipng'etch lamented that he was being chased "up and down like an antelope", and blamed his troubles on a local chief and a teacher. His home was later burned.
"My father did nothing wrong by volunteering to be a witness in the case. Life became unbearable for me and my sister after he disappeared," said Kiprop.
"As a family, we have never known peace since mzee went missing. We do not know if he is dead or alive. We have never heard from him since then and this is very depressing. He meant everything to us."
Ruto and Sang denied charges of murder, deportation and persecution during the violence in which about 1,200 people were killed and more than 600,000 displaced in the chaos that broke out after Mwai Kibaki was declared the winner.
The ICC prosecution had dropped similar charges against President Uhuru Kenyatta, former Head of Civil Service Francis Muthaura and former police boss Mohammed Hussein Ali.
Ruto and Uhuru were on opposite sides in the 2007 election, but formed an alliance that won the 2013 polls.