Laikipia leaders hold meetings to end rising cases of insecurity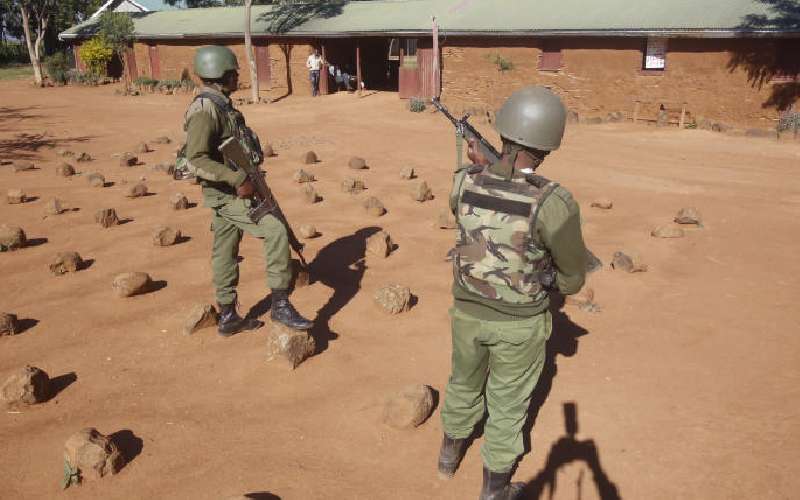 Elders from warring communities in Laikipia County have initiated a series of meetings to resolve the long-standing conflict that has led to the loss of lives and property in the last three months.
The elders are members of a team selected to spearhead the peace initiative. They will be reaching out to youths, who on many occasions are used to cause mayhem.
Most of the attacks in the region are linked to increased incidents of cattle rustling.
Former National Assembly Speaker Francis Ole Kaparo is leading the team that is supported by the Northern Rangelands Trust (NRT).
Mr Kaparo said the initiative is intended to encourage young people from the region to shun criminal activities.
He said the elders would begin their sessions at Wangwachi and then visit all neighbouring villages to preach peace among the residents.
"This is an initiative that will bring together all the communities. We want to bring to an end this problem once and for all," he said.
He expressed optimism that the resolutions arrived at during the meetings would provide a lasting solution to the conflict.
According to the elders, the root cause of the conflict was the failure by the pastoralists to respect each other's grazing areas, with some invading private ranches and conservancies in search of pasture.
Former Laikipia County Women Representative Jane Apollos said the effects of the conflicts were evident since farmers have lost their crops to illegal grazers and have now turned to beg for relief food.
"This is a big problem to the farmers in Laikipia. We should agree on how the pastoral communities should be grazing on the private ranches," said Apollos.
She said pastoralists and farmers had experienced the negative effects of the perennial conflicts and hence called on the government to look into better ways of addressing the matter.
She called on the government to mop up illegal firearms in the region.
The former MP said it was unfortunate for communities that share so much in common to engage in conflict.